Books: On Roxane Gay, Percival Everett, trucking, art and Kevin Hart
Hello, readers! I'm books editor Carolyn Kellogg, and here's what we've got for you this week.
THIS BIG STORY
Bestselling author Roxane Gay ("Bad Feminist") returns with a ferociously honest memoir, "Hunger." Gay, who weighs hundreds of pounds more than average, writes of how she started putting on weight as a kind of defense after being sexually assaulted. Critic at large Rebecca Carroll writes, "What evolves is a bracingly vivid account of how intellect, emotion and physicality speak to each other and work in tireless tandem to not just survive unspeakable hurt, but to create a life worth living and celebrating." Read our review.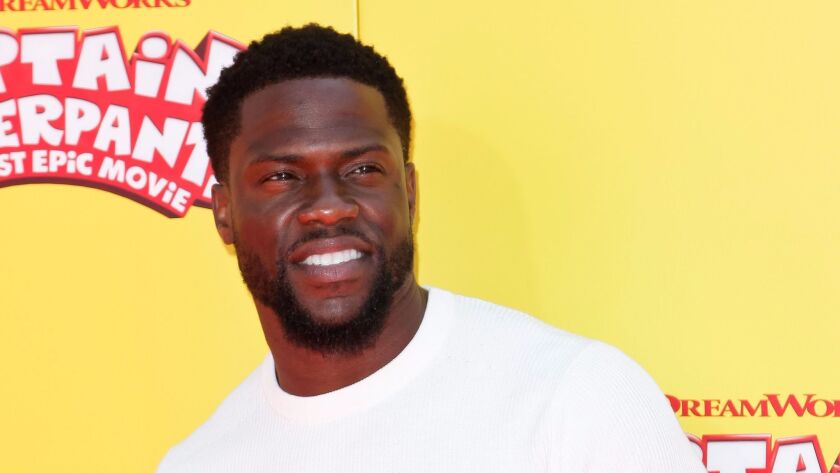 CAN'T MAKE THIS UP
Comedian and actor Kevin Hart's memoir "I Can't Make This Up: Life Lessons" hit shelves the week. As you might expect, the book is hilarious in places. But it's also serious. We've got an exclusive video clip of Hart talking about recording the audiobook, and a few samples of it as well.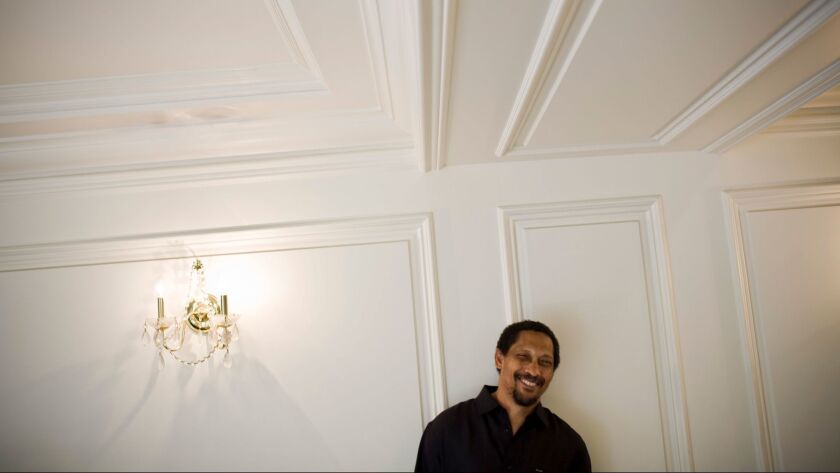 ART TWO WAYS
Percival Everett, who teaches at USC, has a reputation for writing humorous, philosophical, innovative and formally challenging works — if not the broad audience he deserves, writes Walton Muyumba in our review of Everett's latest novel, "So Much Blue," a complex fictional tale of a middle-aged painter who is haunted by two incidents from his past.
A significant figure in the real-life art world, Walter Hopps of Ferus Gallery was a curator who was at the center of California's mid-century art scene and more. His words are put together, posthumously, in a kind of oral autobiography in "The Dream Colony: A Life in Art." The book, Catherine Wagley writes in our review, is good for anecdotes but isn't able to provide either insight or broader context.
BESTSELLERS
Debuting at No. 4 on our fiction bestseller list is "Dragon Teeth," a rediscovered book by Michael Crichton ("Jurassic Park," "Westworld"). Set in 1876, "Dragon Teeth" is a story of rival fossil hunters in the old West.
Speaking of fossil hunters, don't miss this story from our science team: "Earliest Fossil Evidence of Homo Sapiens Found in Morocco, Rewriting the Story of our Species." Newly discovered bones, as well as other fossils that had been incorrectly dated, put Homo sapiens in Morocco 300,000 years ago, about 100,000 years prior to when we had previously understood — and a continent away. There's no book about the discovery yet, but there's bound to be one someday.
MORE BOOKS
This week, Nathan Deuel reviews "The Long Haul: A Trucker's Tale of Life on the Road," the debut from truck driver Finn Murphy; the novel "The Leavers" by Lisa Ko, which spins a story of immigrants, family and identity, is reviewed by Steph Cha; and Agatha French catches us up on this week's literary goings-on, which include books and cats.
---