Books: Kareem Abdul-Jabbar, David Sedaris and more
Hi. I'm Carolyn Kellogg, book editor of the L.A. Times, with this week's newsletter.
THE BIG STORY
"This book is not just an appreciation of our friendship or an acknowledgment of Coach Wooden's deep influence on my life," Kareem Abdul-Jabbar writes in his latest book, "Coach Wooden and Me: Our 50-Year Friendship On and Off the Court." "It is the realization that some lives are so extraordinary and touch so many people that their story must be told to generations to come so those values aren't diminished or lost altogether." The Times' former sports editor Mike James has our review.
VERY FUNNY
"I can't imagine not writing in my diary," David Sedaris tells The Times. "I mean, the world would spin off its axis, and everyone, all of us, would die."
Not really, but it shows Sedaris' characteristic humor: It's surprising, a little self-depricating, with a dose of hyperbole. Sedaris' new book, taken from his diaries from 1977-2002, is "Theft by Finding." We talked to him in advance of his appearance at UCLA's Royce Hall on June 28.
FUNDS FOR REFUGEES
Last month comedian and author Sara Benincasa had a silly idea: Could she get writer Neil Gaiman to read the entire, voluminous Cheesecake Factory menu for charity? How about a half-million dollars for the UNHCR, which provides relief to refugees? A fund was launched, and it fell short of the goal — but just as it was about to close, a gift in the name of two characters from the cult show "Mystery Science Theater 3000" put it over the $100,000 mark. With that accomplished, Gaiman agreed to read something much shorter — Dr. Seuss' "Fox in Socks."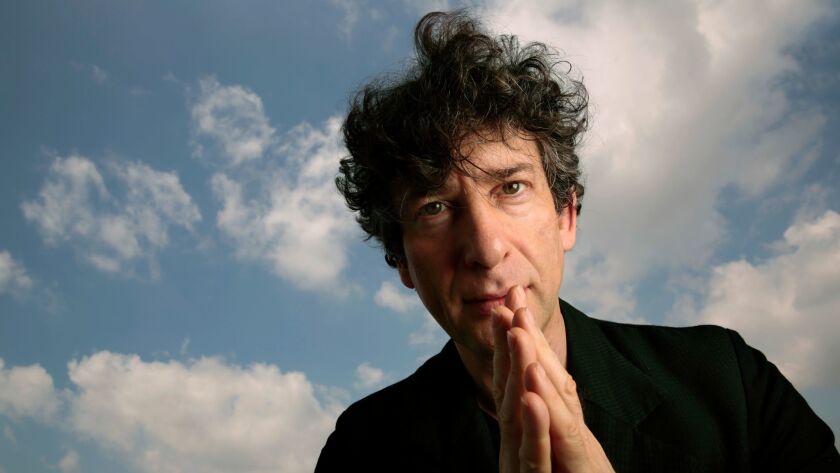 BESTSELLERS
On both our fiction and nonfiction bestseller lists new books have debuted at No. 10. Will they continue to climb? The novel is "The Essex Serpent" by Sarah Perry, a story set in 19th century England where a widow and a vicar are drawn together by their skepticism about a mythical beast. And our nonfiction debut is about skeptics too, sort of. It's about scientists and how they communicate with nonscientists: "If I Understood You, Would I Have This Look on My Face?" It's by Alan Alda — yes, the Emmy-award-winning actor from "MASH" — who has made helping scientists tell their stories a personal cause (see this Center for Communicating Science named partly for him at Stony Brook University).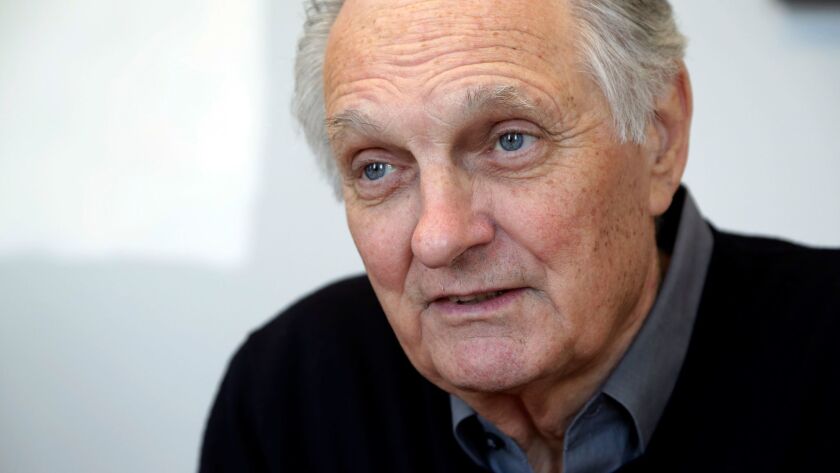 MORE STORIES
John Green announced he will publish his first book since the smash hit "The Fault in Our Stars." This one is also a YA novel: "Turtles All The Way Down" will arrive in October.
Chef Amy Thielen, who after years of working in top New York kitchens moved back to Minnesota and won a James Beard Award for her cookbook "The New Midwestern Table," writes of being "between rural and urban, high-flung and low-down, garbage juice and black truffle juice." We review her memoir "Give a Girl a Knife."
Agatha French goes to a unique gathering of Latina writers and reports on their concerns. The daylong event was a prelude to a more extensive program being planned for 2018.
And if you, as I, are a fan of librarians, don't miss these great portraits by Kyle Cassidy from his book "This Is What a Librarian Looks Like," which features 220 librarians from all over the U.S. talking about the work they do.
Thanks for reading!
---