Books: Ernest Hemingway's long-lost L.A. visit, Edwidge Danticat and more
"Oh Jake," Brett said, "we could have had such a damned good time together." "Yes," Jake famously replies at the end of Ernest Hemingway's "The Sun Also Rises," "Isn't it pretty to think so?"
I'm books editor Carolyn Kellogg, and we've got a great Hemingway story in our pages this week.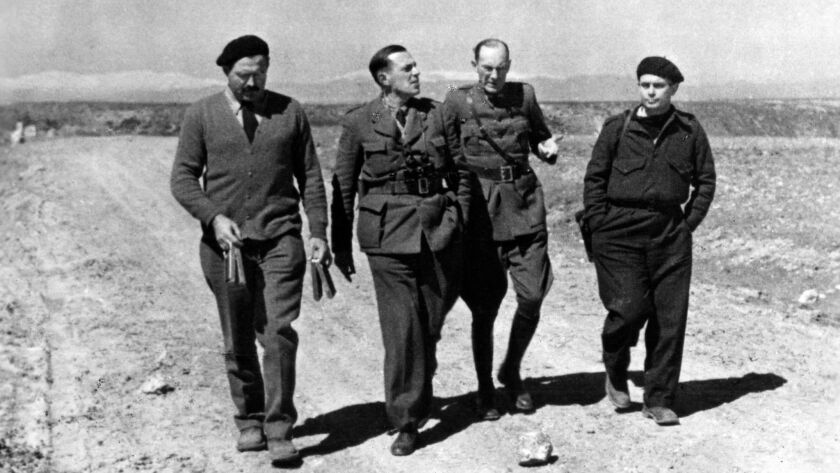 THE BIG STORY
David Kipen tells the long-forgotten tale of Ernest Hemingway's visit to Los Angeles 80 years ago this week. Hemingway was raising money for the Spanish Civil War, screening a documentary that he'd made there. While in Hollywood — a place he typically avoided — he crossed paths with movie stars, directors, and the glitterati literati (Dorothy Parker, F. Scott Fitzgerald). Kipen, one of our critics at large and the former literature director of the NEA, has a bigger story to tell than just boldface names — don't miss it.
OH DEATH
Books about writing are a tricky business, but Graywolf Press is doing a great job with its "The Art Of" series, which takes a huge, wide-open approach to the form. The latest is "The Art of Death" by Edwidge Danticat, which is primarily a memoir of her own experience of loss. She also pays careful attention to writings about death and dying, "undertaking a process of close reading that reinforces how stories are integral to making sense of our experience," writes Leah Mirakhor in our review.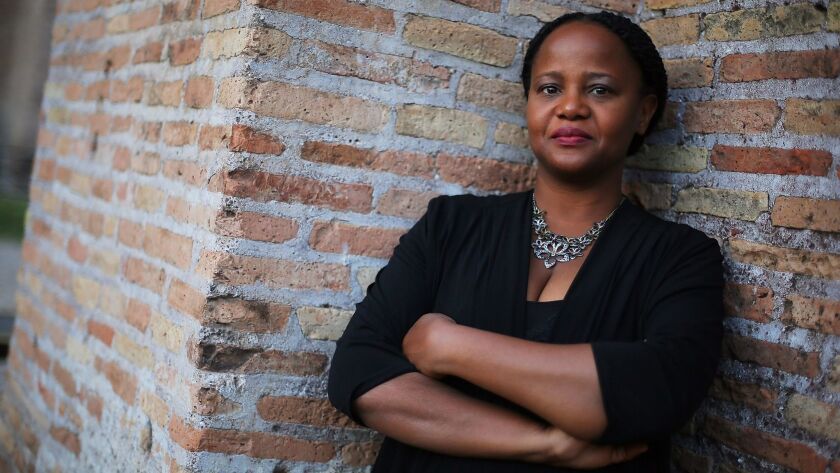 BESTSELLERS
Currently the No. 2 book on our nonfiction bestseller list is Neil deGrasse Tyson's "Astrophysics for People In a Hurry." Now in its ninth week on the list, the book's title points at the kind of humor and accessibility Tyson brings to his discussions of hard science — and by hard I mean both difficult and real. If you've got time on your commute, I can also recommend Tyson's podcast, Star Talk Radio, which is funny and easy to follow, even when the actual physics behind the conversation is beyond my grasp.
MORE BOOKS
Steph Cha reviews Maile Meloy's "Do Not Become Alarmed," a page-turner about affluent families thrown into crisis when their kids go missing during their vacation.
This week was the 200th anniversary of Henry David Thoreau's birth. In tribute, if you can, try to spend a little time with nature this weekend.
Chinese Nobel Peace Prize winner Liu Xiaobo died at 61 from liver cancer, Chinese officials announced Thursday. Liu was imprisoned eight years ago for his work drafting and promoting Charter 08, a document calling for greater democratic freedoms in China.
Roger Steffens, a photographer, traveled with Bob Marley and his cohort. Now he's put together an oral history of the reggae legend by speaking to his closest friends, "So Much Things To Say." We take a look inside.
Thanks for reading!
---