Books: Looking back at Vietnam, L.A. writer Ben Loory and more
Happy Labor Day Weekend! Whatever you're doing over the holiday, I hope you'll get a chance to read. Up next for me is an October book that I'll be writing about, which I'll discuss more when the time comes. For now, let's get to this week in books.
THE BIG STORY
Jerry Rubin was a major figure in the 1960s counterculture; he helped organize the effort to levitate the Pentagon, was one of the Chicago 7 and led crowds as a prankster-slash-revolutionary. But there's never been a biography of him — until now — perhaps because his fans felt betrayed by his last radical turn, becoming a Reagan-era yuppie. His friend Paul Krassner once ran a headline in the Realist that said, "Former Yippie Leader Asks Not to Be Called Former Yippie Leader." Krassner reviews the book, "Did iT!," which is a heavily visual oral history.
VIETNAM'S BLOODIEST BATTLE
In 1968, American and South Vietnamese forces fought the North Vietnamese in the bloodiest single battle of the Vietnam War. In "Hue 1968," Mark Bowden, the author of "Black Hawk Down," goes into the details of the conflict and the reasoning behind it. "He lends a sympathetic ear to surviving soldiers on both sides, as well as guerrillas and civilians, and gives a vivid account of courage and cowardice, heroism and slaughter," writes Washington deputy bureau chief Bob Drogin in our review.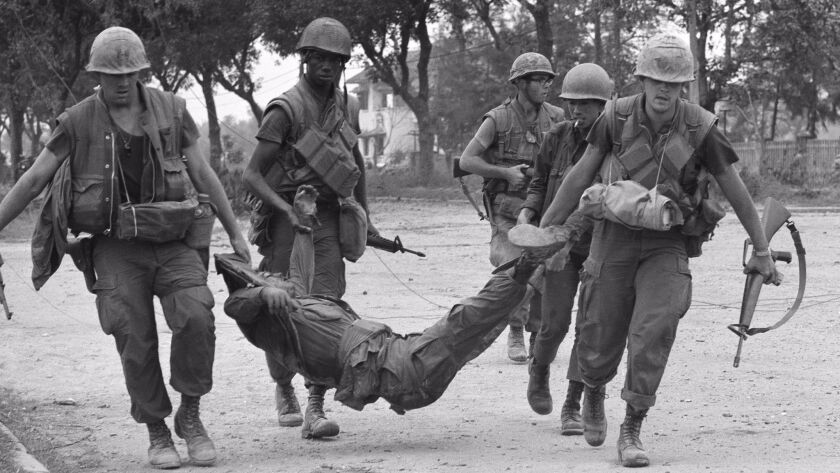 BEN LOORY
"There was a time when Ben Loory lived at night," writes Agatha French. "That's how he puts it, as if night isn't a stretch of empty hours to endure, but a place to enter, to discover whole worlds inside. After dark, the grocery stores are empty and the streets are quiet and still. The city at night is a city through the looking glass, perfect for writing, as Loory does, short stories so imaginative — and yet so perplexingly familiar — they could have formed in a dream." Read the story.
BESTSELLERS
Last week we wrote about a debut YA novel that briefly topped the N.Y. Times bestseller list and it turns out it showed up in Southern California book sales too — but we didn't include it in our bestseller list tallies. What we did include, for a whopping 53rd week, is J.D. Vance's "Hillbilly Elegy," his memoir about growing up in a poor, predominantly white community in the Rust Belt. Vance, who was a Marine and went to Yale and is now a Silicon Valley investor, can add staying on our bestseller list for more than a year to his list of accomplishments.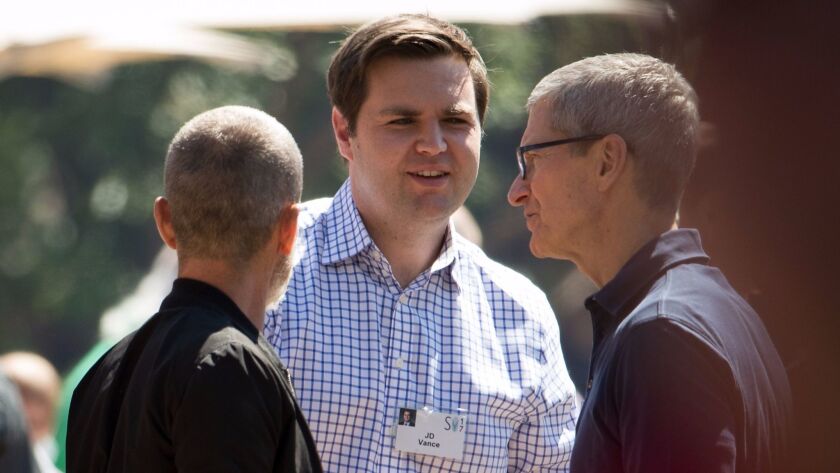 MORE BOOK NEWS
Terry Pratchett, author of the children's fantasy series "Discworld" who died at age 66 of Alzheimer's, wanted his incomplete works destroyed by a steamroller, and they have been.
The Iranian bookstore Ketab Corp. has closed its doors after 36 years in business in Westwood.
We talk to Kamila Shamsie about her novel "Home Fire," a British Pakistani update of Antigone, which is longlisted for the Man Booker Prize.
If you caught the story last week about John Smelcer, you should know that his YA novel "Stealing Indians" is no longer a finalist for the PEN Center USA award. If you didn't read it yet, you can still catch up on the many controversies connected to the author.
---