Books newsletter: A desert anniversary, Zadie Smith and more in books
Books Editor
A lot has been happening here at the L.A. Times; if you haven't heard, we have a new owner, Patrick Soon-Shiong. Once all the paperwork is done and hurdles cleared, the paper will return to local ownership for the first time in 18 years. I'm Carolyn Kellogg, our books editor, and here's what we've got in store for you this week.
THE BIG STORY
Now a classic of the literature of the West, Edward Abbey's "Desert Solitaire" was published 50 years ago to little fanfare. It has had a life of its own, thanks partly to the prose, partly to the irascibility of its author and partly to his keen sense of the desert's ecosystems. Ken Layne, proprietor of the Desert Oracle magazine and podcast, has this appreciation.
THE BIG REVIEW
It always interests me when a reviewer gets excited about a work, and that's why I gave extra print space this week to Walton Muyumba, who reviews "Feel Free" by Zadie Smith. I'd seen another newspaper glancingly discuss this essay collection, but Muyumba digs in. He meets her ideas about art and questions about music and blackness head-on, finding it a "tremendous, enthralling book"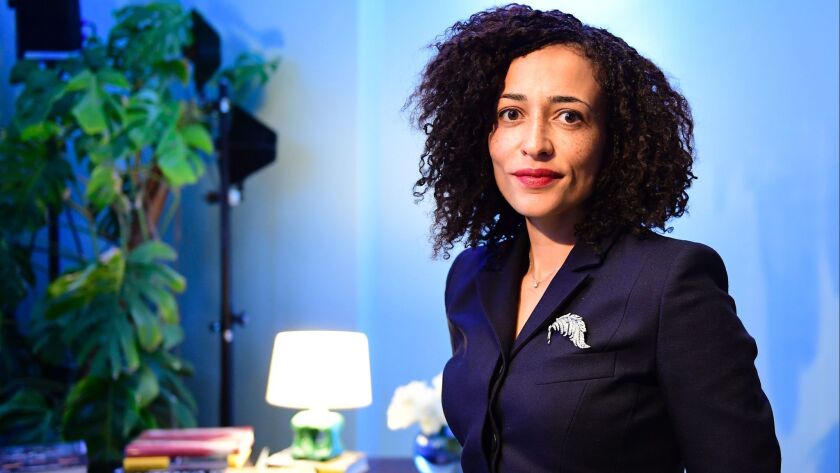 BESTSELLERS
Continuing its domination of the nonfiction list is Michael Wolff's book "Fire and Fury: Inside the Trump White House," the No. 1 L.A. Times bestseller for the fourth week in a row.
Shaping up to be a long-lived crowd-pleaser is "Little Fires Everywhere" by Celeste Ng. It's been on the fiction list for 20 weeks and returns to the No. 1 L.A. Times bestseller spot.
See all the books on our bestseller lists here.
MORE IN BOOKS
For the second year, the Believer Festival will take place in Las Vegas, and we have the exclusive lineup announcement.
Anne Raeff's "Winter Kept Us Warm" is an unexpected family story that twists back to World War II. Ilana Masad has our review.
Agatha French talks to Rachel Lyon about her debut novel, "Self-Portrait With Boy."
Oprah selected a new book for her semi-regular, always-a-surprise Book Club 2.0: "An American Marriage" by Tayari Jones.
---