Readers React: Syria can be stopped — only if we're willing to go to war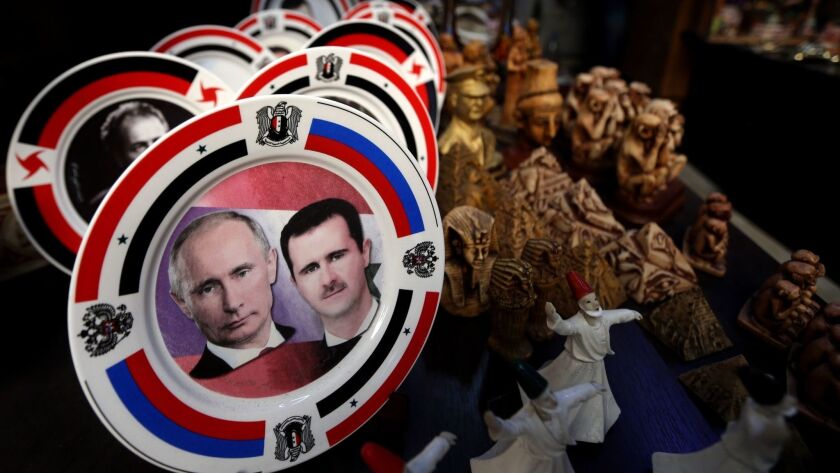 It won't change much on the ground. It won't alter the course of Syria's seven-year war, which Bashar Assad is winning with help from Russia and Iran. It won't even protect Syrian civilians from future chemical attacks. It's mostly about us — and mainly about the president's irritation that his "red line" has been ignored — not about them.

At the most basic level, Trump's missile strike will be aimed at punishing Assad for dropping chemical weapons on a neighborhood full of children, and deterring him from doing it again.

But the Syrian president, "Animal Assad" in Trump's tweets, is willing to absorb the punishment. He proved that after the U.S. missile strike against a Syrian airbase last year.

That attack was intended to deter, too, but Assad resumed using chlorine gas after a few months. For the Syrian leader, the chance to eliminate pockets of opposition and demoralize his enemies by suffocating their children is worth the risk.

An effective deterrent would require a much larger action than last year's pinprick strike. Trump would need to promise that future attacks will be met with a continuing, escalating campaign against Syrian military assets.

But that would draw the United States more deeply into the Syrian war, a step Trump has resisted, just as Barack Obama did. In 2011, Obama declared that Assad must go, but he never found a way to enforce that wish at an acceptable cost. It was his greatest foreign policy failure.
---