After slow start, Measure H reaches two-thirds majority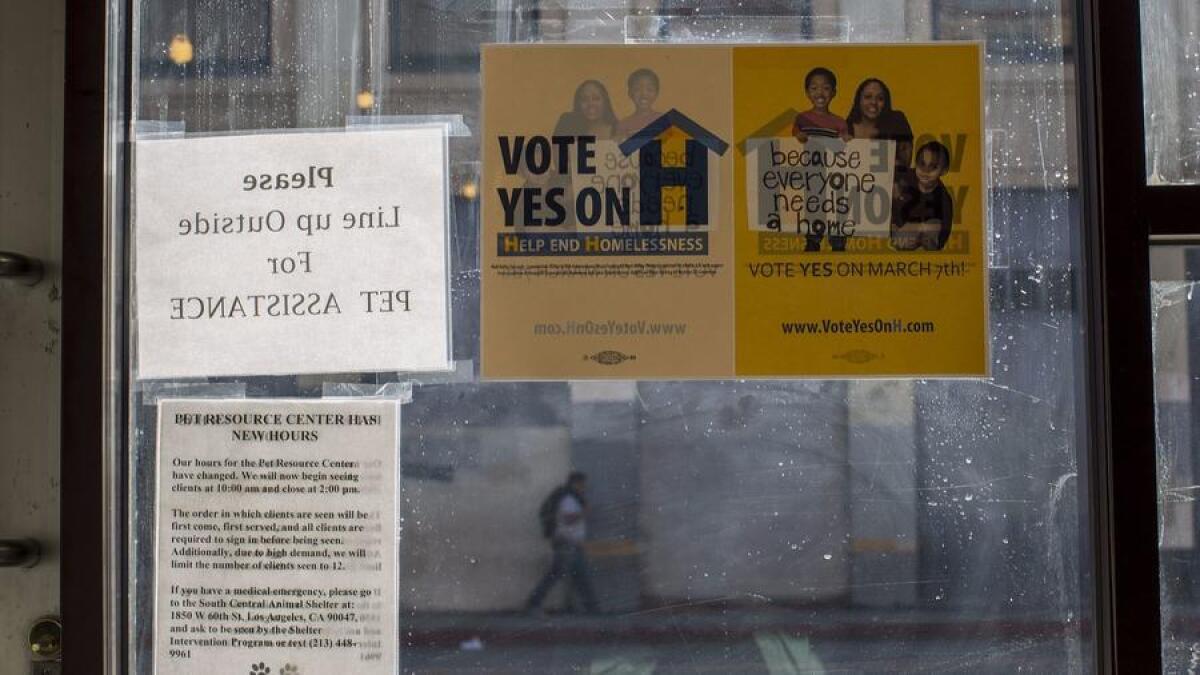 A quarter-cent sales tax increase in Los Angeles County to fund anti-homelessness measures appeared to earn the two-thirds majority needed for passage early Wednesday, with 100% of county precincts reporting.
Measure H would generate about $355 million annually for homeless programs over 10 years, backers say. The increase would raise the sales tax rate to 9% across most of Los Angeles County and up to 10% in a few communities.
It would be the second phase of a two-step fundraising strategy developed by the city and county. Los Angeles city voters approved a $1.2-billion bond measure in November to provide supplemental funding for 10,000 units of permanent housing with support services for the chronically homeless.
The new sales tax revenue would pay for services attached to those units and provide rental subsidies and services for thousands more units across the county.
Around 1:30 a.m. Wednesday, the L.A. County Registrar-Recorder reported that the yes vote stood at 67%, up from less than 63% early Tuesday night. It was just enough to squeak by the two-thirds majority needed for passage.