5 Images
Through the decades
HOLLYWOOD PALLADIUM:
The 40,000-square-foot edifice on Sunset Boulevard opened in 1940 and was the project of former film producer Maurice M. Cohen, who wanted it to be a music mecca.
()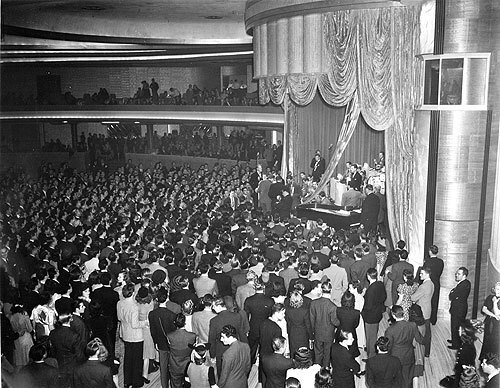 At the opening of the Hollywood Palladium in 1940.
()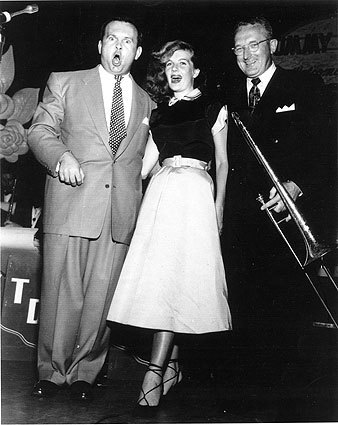 Johnny Grant, Corinne Calvet and Tommy Dorsey.
()
The new Palladium ballroom-cafe under construction in Hollywood in 1940.
()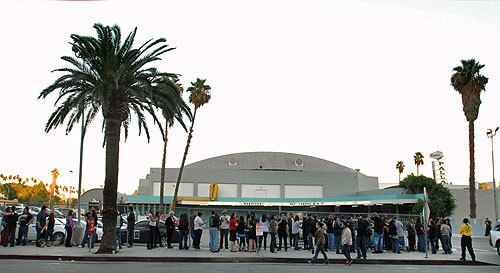 Fans line up for opening night of the Morrissey concerts in October 2007 at the Hollywood Palladium.
(Jamie Rector / For The Times)