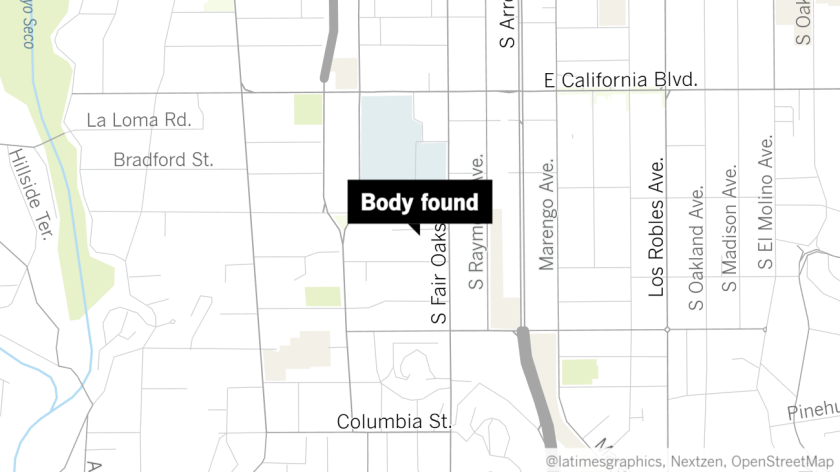 Police are investigating a potential homicide after the body of a 69-year-old woman was found in a Pasadena parking lot Sunday afternoon, according to authorities.
The death was first reported at 3 p.m. near a medical building at 50 Alessandro Place, Pasadena Police Department Lt. Mark Goodman said. That building sits next to Shriners for Children Medical Center.
The woman, preliminarily identified as a Pasadena resident, looked as though she'd been physically assaulted, Goodman said. Police believe the body had been in the lot for hours before being discovered by passersby.
The woman's name has been withheld pending notification of next of kin.
laura.newberry@latimes.com | Twitter: @LauraMNewberry
---