U.S. is using unreliable dental exams to hold teen migrants in adult detention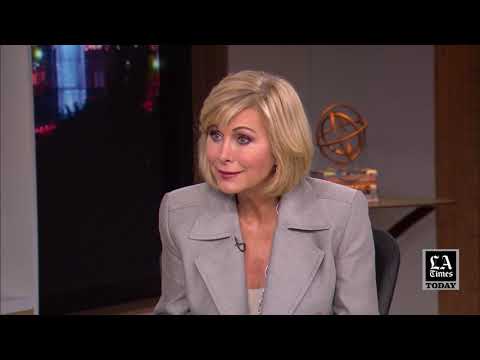 L.A. Times Today airs Monday through Friday at 7 p.m. and 10 p.m. on Spectrum News 1. 
The young Bangladeshi sitting in the dentist's chair last October thought he was getting checked for diseases.
Dental staff examined his teeth, gave him a cleaning and sent him back to the juvenile facility where he had been held for months since illegally crossing the border in July.
But a checkup wasn't the real purpose of the dental work. The government wanted to figure out if "I.J.," as the young migrant has been identified, really was 16, as he said, or an adult.
The use of dental exams to help determine the age of migrants increased sharply in the last year, one aspect of the Trump administration's crackdown on immigration and illegal border crossings.
The accuracy of forensic testing to help determine the age of migrants is very much a subject of the debate. And with the stakes so high, the exams are becoming another legal battleground for the government.
Federal law prohibits the government from relying exclusively on forensic testing of bones and teeth to determine age. But a review of court records shows that in at least three cases – including I.J.'s – the government did just that, causing federal judges to later order the minors released from adult detention.
In a case last year, a Guatemalan migrant was held in adult detention for nearly a year after a dental exam showed he was likely 18, until his attorneys fought to get his birth certificate, which proved he was 17.
For I.J., the results had serious ramifications. Based on the development of his teeth, the analysis showed an 87.70% probability that he had turned 18.
An immigration official reported that it was apparent to the case manager that I.J. "appeared physically older than 17 years of age," and that he and his mother had not been able to provide a second type of identification that might prove his age.
The next month, Immigration and Customs Enforcement agents took him away in shackles and placed him in a medium-security prison that houses immigrant detainees.
He spent about five months in adult detention and 24 of those days in segregated custody. Whenever he spoke with an officer, he would say he was a minor — unaware for more than a month that his teeth had landed him there.
"I came to the United States with a big dream," I.J. said. "My dream was finished."
But when the Arizona-based Florence Immigrant and Refugee Rights Project took I.J.'s case to federal court, a district judge found that the Office of Refugee Resettlement's age re-determination violated federal law and the agency's own guidelines.
In April, the judge ordered I.J. released back into Office of Refugee Resettlement custody, a program responsible for unaccompanied migrant children. He has since reunited with his family in New York. The Florence Project also filed another case in federal court that resulted in the government voluntarily returning a Bangladeshi minor to ORR custody and rescinding his age re-determination.
As the government grappled with an influx of the number of families and children arriving at the border in fiscal year 2018, approvals of ORR age determination exams more than doubled.
These handful of cases where a minor was released from adult detention is almost certainly an undercount, as most migrants held in adult detention do not have legal representation and are unlikely to fight their cases.
It is unclear how often migrants pretend to be minors and turn out to be adults. In a call with reporters earlier this year, a Customs and Border Protection official said that from April 2018 to March 25 of this year, his agents had identified more than 3,100 individuals in family units making fraudulent claims, including those who misrepresented themselves as minors.
Unaccompanied minors are given greater protections than adults after being apprehended. The government's standard refers migrants to adult custody if a dental exam analysis shows at least a 75% probability that they are 18 or older. But other evidence is supposed to be considered.
Dr. David Senn, the director of the Center for Education and Research in Forensics at UT Health San Antonio, has handled more than 2,000 age cases since 1998.
A program that Senn helped develop estimates the mean age of a person and the probability that he or she is at least 18. In addition to looking at dental X-rays, he has also looked at skeletal X-rays and analyzed bone development in the hand and wrist area.
He handled a larger number of cases in the early 2000s, but last year he saw his caseload triple — rising to 168. There appears to be a slowdown this calendar year for Senn, one of a few dentists the government uses for these analyses.
He said making an exact age determination is not possible.
"We can only tell you what the statistics say," Senn said. "I think the really important thing to note is that most people who do this work are not trying to be policemen or to be Border Patrol agents or immigration …. what we're trying to do is help. What we're trying to do is protect children."
In 2007 and again in 2008, the House Appropriations Committee called on the Department of Homeland Security to stop relying on forensic testing of bones and teeth. But it was the Trafficking Victims Protection Reauthorization Act of 2008 that declared age determinations should take into account "multiple forms of evidence, including the non-exclusive use of radiographs."
In a Washington state case, an X-ray analysis by Senn showed a 92.55% probability that Bilal, a Somali migrant, already had reached 18 years of age. ICE removed him from his foster home and held him in an adult detention center.
"Not only were they trying to save themselves money, which they paid to the foster family, but they were wrecking this kid's life," said Matt Adams, legal director for the Northwest Immigrant Rights Project, which represented Bilal. "They were just rolling the dice."
In 2016, a federal judge found that the Office of Refugee Resettlement relied exclusively on the dental exam and overturned the age determination for the young Somali.
Last year, in the case of an Eritrean migrant who said he was 17, Senn's analysis of dental X-rays showed a 92.55% probability that he had turned 18, and provided a range of possible ages between 17.10 and 23.70.
It was enough to prompt his removal from a juvenile facility and placement into an adult one.
Again, a district judge found that the government had relied exclusively on the dental exam to determine his age and ordered the migrant released back into ORR custody.
Danielle Bennett, an ICE spokeswoman, said the agency "does not track" information on such reversals.
"We should never be used as the only method to determine age," Senn said. "If those agencies are not following their own rules, they should have their feet held to the fire."
Similar concerns over medical age assessments have sprung up in other countries, including the United Kingdom and Sweden.
The United Nations High Commissioner for Refugees' guidance about how adolescent migrants' ages should be analyzed says that if countries use scientific procedures to determine age, that they should allow for margins of error. Michael Bochenek, an attorney specializing in children's rights at Human Rights Watch, said that for adolescents, the margin of error in scientific tests is "so big that it doesn't tell you anything."
An influx of Bangladeshi migrants claiming to be minors has contributed to the government's recent use of dental exams. From October through March 8, more than 150 Bangladeshis who claimed to be minors and were determined to be adults were transferred from the Office of Refugee Resettlement to ICE custody, according to the agency.
In fiscal year 2018, Border Patrol apprehensions of Bangladeshi migrants went up 109% over the year before, rising to 1,203. Similarly, the number of Bangladeshi minors in ORR custody increased about 221% between fiscal 2017 and fiscal 2018, reaching 392.
Ali Riaz, a professor at Illinois State University, said Bangladeshis are leaving the country for reasons including high population density, high unemployment among the young, a deteriorating political environment and the "quest for a better life."
In October, Myriam Hillin, an ORR federal field specialist, was told that ICE had information showing that a number of Bangladeshi migrants in their custody claiming to be underage had passports with different birth dates than on their birth certificates.
Bochenek said it's common for migrant children to travel with fake passports that make them appear older, because in some countries minors are more likely to be intercepted or questioned by immigration agents.
While I.J. was able to regain status as a minor, three Bangladeshi migrants who crossed the U.S.-Mexico border illegally in the San Diego area in October 2018 are still trying to convince the government they are underage.
Their passports didn't match their birth certificates. Dental exams ordered by immigration officials found that each of them had about an 89% likelihood of being adults.
"Both subjects were adamant that the passports were given to them by the 'agent' (smuggler), however, there is little reason to lie to any of the countries they flew into," wrote one Border Patrol agent, describing the arrest of two of the migrants. "Also, it is extremely difficult to fake a passport, especially for no reason. I have seen [unaccompanied children] fly into each of the countries (except for Panama and Costa Rica) and pass through with no problem. This is a recent trend with Bangladeshis. They do it in order to be released from DHS custody faster."
During interviews, the young migrants, Shahadat, Shahriar and Tareq, told asylum officers that smugglers had given them the passports, according to records from the interviews.
When asked why they had been given those birth dates, they said it had something to do with smugglers' plans for their travel.
"I don't have that much idea," Shahadat told an asylum officer, according to the officer's notes in a summary-style transcript. "When I asked why, they told me that if I don't give this [date of birth] there will be problems with travel."
Shahriar told the officer that the smuggler became aggressive when questioned.
The migrants have submitted copies of birth certificates, school documents and signed statements from their parents attesting to their claimed birth dates. An online database of birth records maintained by the government of Bangladesh appears to confirm their date of birth claims.
Shahriar also provided his parents' birth certificates. If he were as old as immigration officials believe him to be, his mother would have been 12 years old when she had him.
In each case, immigration officials stood by the passport dates.
Shahadat and Shahriar are being held in Otay Mesa Detention Center. Tareq was held at the facility for months before being released on a $7,500 bond. All three are moving through the immigration system as adults, with asylum proceedings their only option to stay in the U.S..
At least one of the migrants, Shahadat, was placed in administrative segregation, a version of solitary confinement in immigration detention, when his age came into question, according to documents provided by their attorney.
A judge ordered him deported.
Morrissey writes for the San Diego Union-Tribune.
Sign up for Essential California for news, features and recommendations from the L.A. Times and beyond in your inbox six days a week.
You may occasionally receive promotional content from the Los Angeles Times.