Judge grants restraining order against Black Lives Matter activist accused of threatening L.A. police commissioner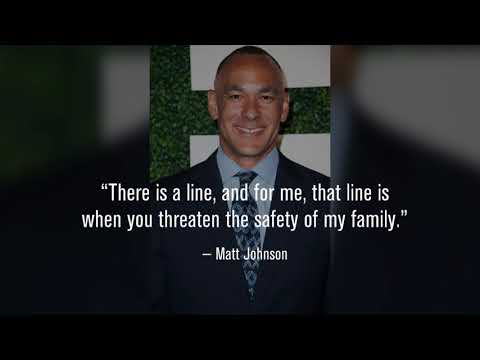 Activist Trevor Ferguson is part of a group that regularly disrupts the Police Commission's weekly meetings. (March 2, 2017)
A judge has granted a restraining order against a Black Lives Matter activist who took his racially charged rhetoric to the law office and home of Los Angeles Police Commission President Matt Johnson.
The intrusion of the activist, Trevor Ferguson, into the commissioner's private life marked an escalation of a conflict that had previously been confined to public meetings.
Ferguson is part of a group that regularly disrupts the Police Commission's weekly meetings by chanting and speaking out of turn to express outrage at Los Angeles Police Department shootings of black and Latino people.
Johnson, one of two African American police commissioners, is sometimes singled out by Ferguson and others, who call him a "houseboy" — a derogatory term for a black person who is subservient to whites — amid demands that LAPD Chief Charlie Beck resign and the entire department be disbanded.
The application for the restraining order, filed on Johnson's behalf by the city of Los Angeles on Dec. 20, tested the boundary between free speech and harassment.
After hearing more than an hour of testimony Wednesday, Los Angeles Superior Court Judge Carol Boas Goodson concluded that Ferguson's intent was not only to protest but to "incite fear." The restraining order requires Ferguson to stay away from Johnson and his family. Ferguson can continue to speak at Police Commission meetings but must keep a five-yard distance from Johnson.
In granting the restraining order, Goodson said that "any parent would be concerned," because Ferguson mentioned Johnson's son at a Police Commission meeting and subsequently visited Johnson's home.
The comment at the meeting, which drew a connection between Johnson's son and African American victims of police violence, was not a threat, the judge said. But combined with the office and home visits, Ferguson crossed a line.
Ferguson, 35, a rap artist and music producer who uses the name Trevor Gerard, is also African American.
"I do have a real problem with the escalating, when a private office is invaded by Mr. Ferguson, when he's hostile, then goes to the house," Goodson said. "I don't know what that's doing except to instigate fear."
A temporary order with the same restrictions has been in effect since the city filed its application. Ferguson has denied threatening Johnson with physical harm.
According to testimony at the hearing, Ferguson barged into Johnson's 10th floor law office, angrily confronting Johnson's law partner, then went to Johnson's home with a group of activists two days later.
Following the hearing, Johnson said that the 1st Amendment is a pillar of American democracy but that Ferguson had gone too far.
"The right to protest has led to tremendous gains for people who look like myself and Mr. Ferguson," Johnson said. "It's something I deeply respect. But there is a line, and for me, that line is when you threaten the safety of my family. Like any father, I'm not going to apologize for taking steps to protect the safety of my family."
Ferguson's attorney, Nana Gyamfi, said Johnson's fear of Ferguson was based on race, even though both men are black.
"Matt Johnson showed that he actually is a houseboy," she told reporters after the hearing. "It's ridiculous that he used a method and procedure people use to protect themselves from actual violence ... to protect himself from embarrassment," she said.
Gyamfi said the restraining order's impact goes beyond Ferguson and could erode 1st Amendment rights for other protesters. Ferguson likely will appeal the decision, she added.
After the hearing, Ferguson said, "Great is Allah," in response to questions.
Johnson is a managing partner of entertainment law firm Ziffren Brittenham, where he negotiates contracts for celebrities, producers and professional athletes, such as Serena Williams and Oprah Winfrey. He is the father of four children, ages 4 to 20.
According to Johnson, Ferguson has mouthed threats at Police Commission meetings, including that he would beat up Johnson and that he would kill Johnson.
On the morning of Dec. 16, Ferguson and about 20 other Black Lives Matter protesters went to Johnson's Century City law firm, gathering in the lobby, according to testimony at the hearing.
The elevator requires a key card, but Ferguson managed to make his way to the 9th floor. Ferguson testified that he distributed fliers with Johnson's photo and the words "LOST … In complicity with state-sanctioned murder," placing them in a refrigerator and in private offices.
On the 10th floor, Ferguson encountered Johnson's law partner, P.J. Shapiro. Johnson was not there.
Ferguson spoke about the "evils of the LAPD" and accused Shapiro of being complicit in "the killing of innocent black children" because he is Johnson's law partner, Shapiro testified on Wednesday.
"How long did you think you'd be safe in this office up here? How long before we found you?" Shapiro recalled Ferguson saying.
Two days later, Ferguson and about a dozen other protesters went to Johnson's home in Sherman Oaks.
By Ferguson's own account, the group stayed in the street, holding signs and posters, while plainclothes police officers guarded the property.
Ferguson said he half-jokingly told one of the officers that he was going to ring the doorbell, and the officer detained him.
The five police commissioners, who volunteer their time, provide civilian oversight of the LAPD, setting policies, recommending reforms and reviewing incidents when officers use force against civilians — including fatal shootings.
Johnson has advocated for police responses that would help reduce the number of LAPD shootings.
Ferguson said that police commissioners should not be able to make decisions about police shootings at Tuesday meetings and then go about their business the rest of the week.
"These people on the Police Commission can turn up on a Tuesday and tell someone whose mother, son or brother was butchered by the LAPD, 'No harm, no foul,' then on Wednesday, they can turn up in Century City," he said at the hearing.
Twitter: @cindychangLA
Times staff writer Kate Mather contributed to this report.
MORE LOCAL NEWS
L.A.-area Jewish leaders form coalition in response to Trump's executive actions on immigration and refugees
In L.A.'s historic African American core, a growing Latino wave represents a possible 'turning point'
Former O.C. teacher gets 190 years for molesting girls in Philippines and making videos of abuse
Fugitive arrested in South L.A. after trying to run over officers, police say
---
UPDATES:
8:00 p.m.: This article was updated with testimony from the hearing.
1:30 p.m.: This article was updated with the court ruling on a restraining order and additional details from the hearing.
This article was originally published at 5 a.m.
Sign up for Essential California for news, features and recommendations from the L.A. Times and beyond in your inbox six days a week.
You may occasionally receive promotional content from the Los Angeles Times.