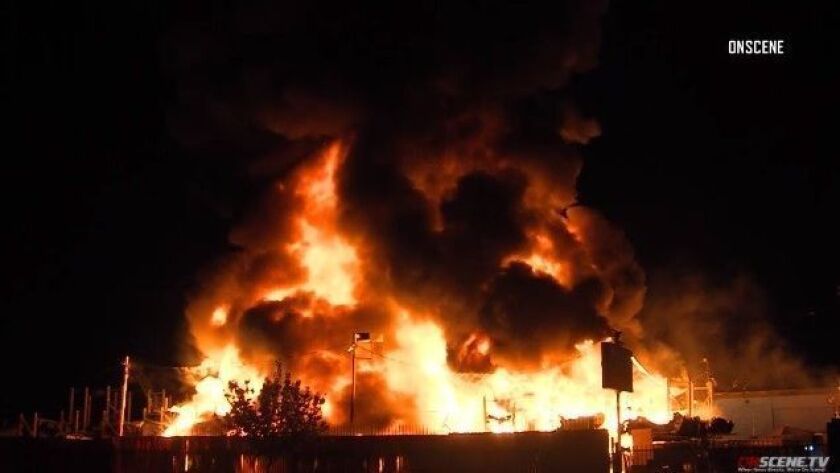 More than 50 Los Angeles firefighters extinguished a massive blaze that scorched an auto parts yard in Sun Valley on Tuesday morning.
The blaze began shortly before 3:30 a.m. at the auto parts yard in the 8500 block of N. San Fernando Road. Firefighters cut through a fence surrounding the yard to get better access to the flames as the fire raged.
It took 54 firefighters about 40 minutes to put out the blaze. Investigators have not determined what started the fire, officials said.
Twitter: @Hannahnfry
---