Governor vetoes bill that would have limited police use of drones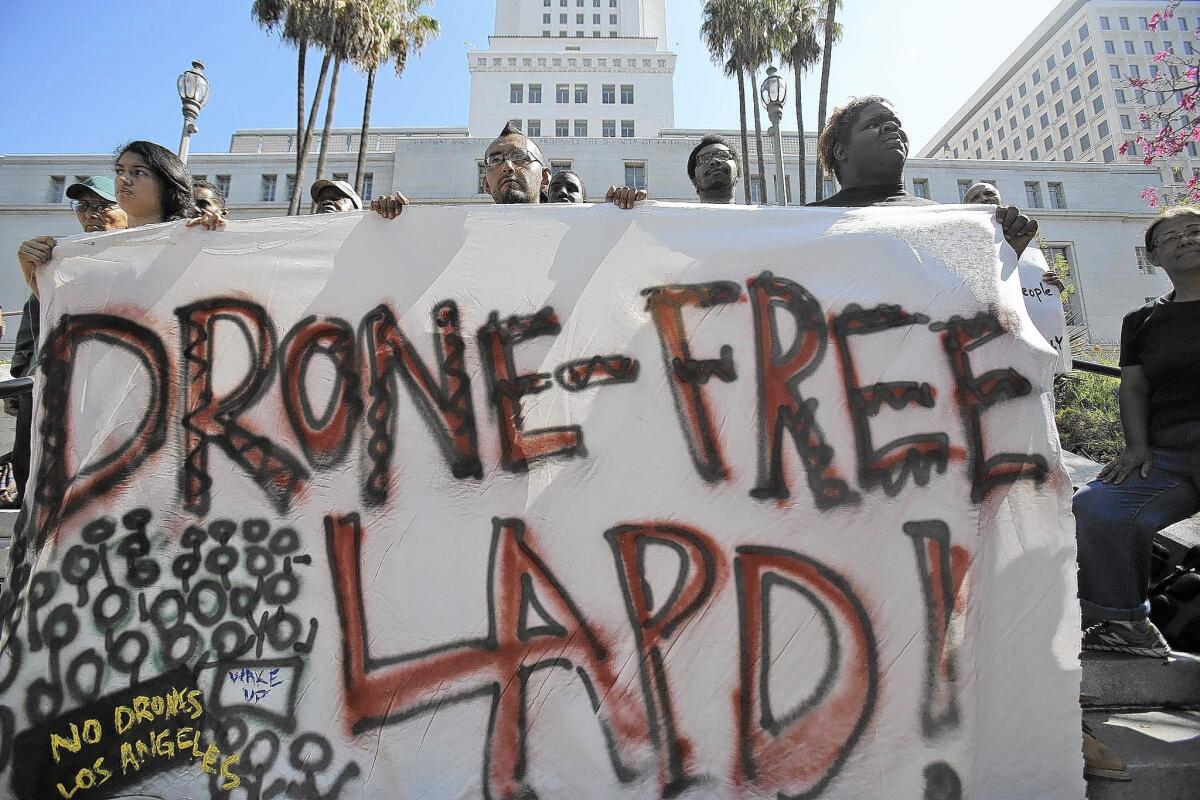 Reporting from Sacramento —
Democratic Gov. Jerry Brown on Sunday vetoed a bill that would have required law enforcement agencies to obtain warrants to use drones for surveillance.
Brown, in his veto message, said that although there may be some circumstances when a warrant is appropriate, the bill went too far.
The measure appeared to impose restrictions on law enforcement that go beyond federal and state constitutional protections against unreasonable search and seizures and the right to privacy, the governor stated.
The bill, AB 1327, would have required the government to secure a warrant from a judge before using surveillance drones except in cases of environmental emergencies such as oil or chemical spills. Three other states have placed a moratorium on drone use by state and local agencies
Assemblyman Jeff Gorell (R-Camarillo), the bill's author, had argued that the expanded use of drones, or unmanned aerial vehicles, by law enforcement has pushed the boundaries of the public's reasonable expectation of privacy, triggering a need for protection.
Gorell said the governor's veto was "very disappointing."
"We're increasingly living in a surveillance society as the government uses new technology to track and watch the activities of Americans," he said. "It's disappointing that the governor decided to side with law enforcement in this case over the privacy interests of California."
Gorell said he warned the administration that legislators will probably respond by proposing a complete moratorium on drone use in the state, as other states such as Virginia have done.
"That's not a thoughtful alternative," he said, saying it could stifle drone production. "We as a state want to embrace these jobs."
Sign up for Essential California for news, features and recommendations from the L.A. Times and beyond in your inbox six days a week.
You may occasionally receive promotional content from the Los Angeles Times.