California ethics panel rejects exceptions to lobbyist fundraising rules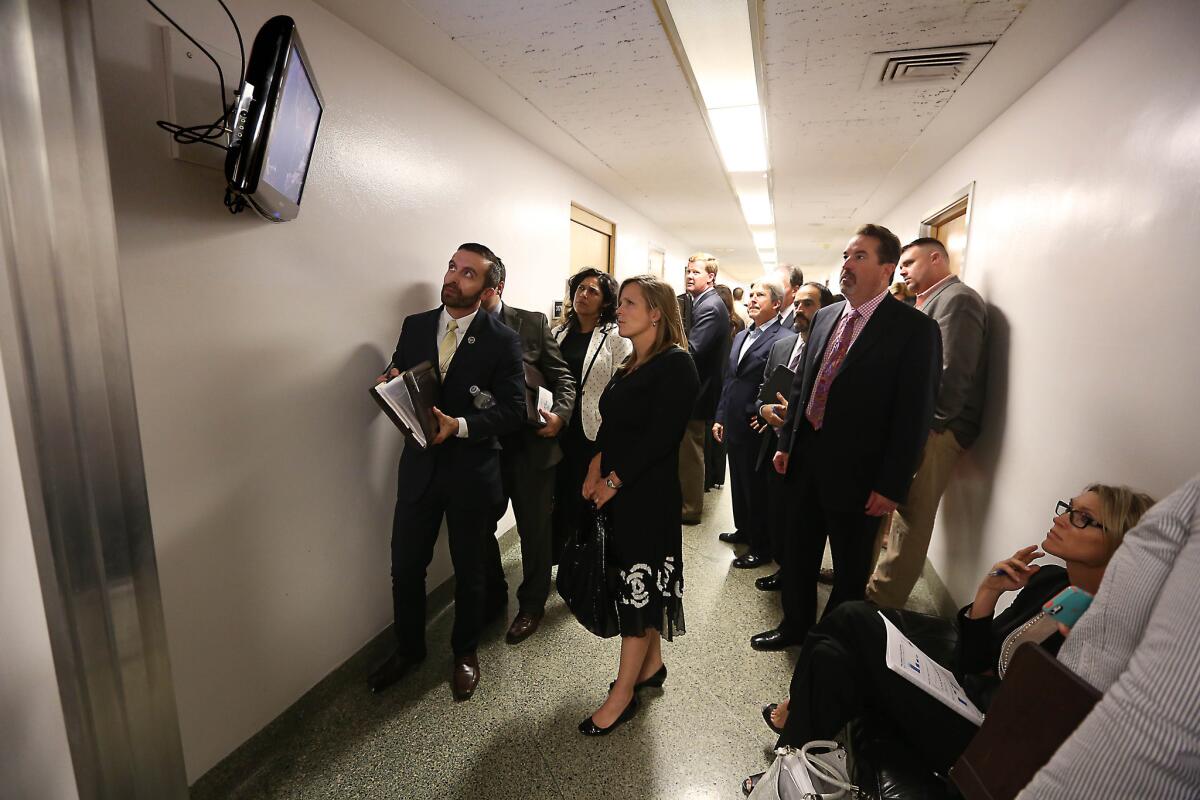 Reporting from Sacramento —
The state ethics watchdog panel adopted regulations Thursday banning political fundraisers in the homes of lobbyists, rejecting exceptions to the rule proposed by a group representing legislative advocates.
The state Fair Political Practices Commission approved the new rules to reflect a change in law approved last year by the Legislature and governor in response to scandal. The panel rejected a proposal to allow fundraisers in lobbyists' homes as long as the candidate pays for the use of the home.
The legislation was drafted after the FPPC imposed a record $133,500 fine last year against lobbyist Kevin Sloat and his firm for violating campaign contribution rules by providing wine, liquor and cigars at lavish fundraisers held at his home for lawmakers' campaigns.
On Thursday, an attorney for the Institute of Governmental Advocates, a lobbyist trade group, argued unsuccessfully that a strict ban is unwarranted.
Attorney Thomas W. Hiltachk, representing the lobbyists, argued in a letter that the regulations go beyond the law approved last year.
"Nowhere in the statute does it state that a benefiting candidate cannot pay or reimburse a lobbyist to use the home or office of the lobbyist as a venue to host a fundraiser," Hiltachk wrote.
He also said the regulations are too broad in the kinds of fundraisers they bar.
"In other words, the regulatory amendment should clarify that a lobbyist or cohabitant of a lobbyist may still hold a fundraiser in his or her home for a charity, ballot measure committee, or for a local candidate whom the lobbyist has no occasion to 'lobby.'" he wrote.
However, commission Chair Jodi Remke said the legislative intent was to ban fundraisers in lobbyists' homes, so she opposed any exceptions. "I don't think we can be any clearer on the scope of this," she said.
She was asked by one person if the 25-year-old son of a lobbyist who lived in lobbyist's home could hold a fundraiser.
"If you are saying, 'Can he hold a fundraiser at your home and you are a lobbyist,' I think the answer is pretty clear: no," Remke said.
Sign up for Essential California for news, features and recommendations from the L.A. Times and beyond in your inbox six days a week.
You may occasionally receive promotional content from the Los Angeles Times.