Donald Trump's campaign denounces support from KKK newspaper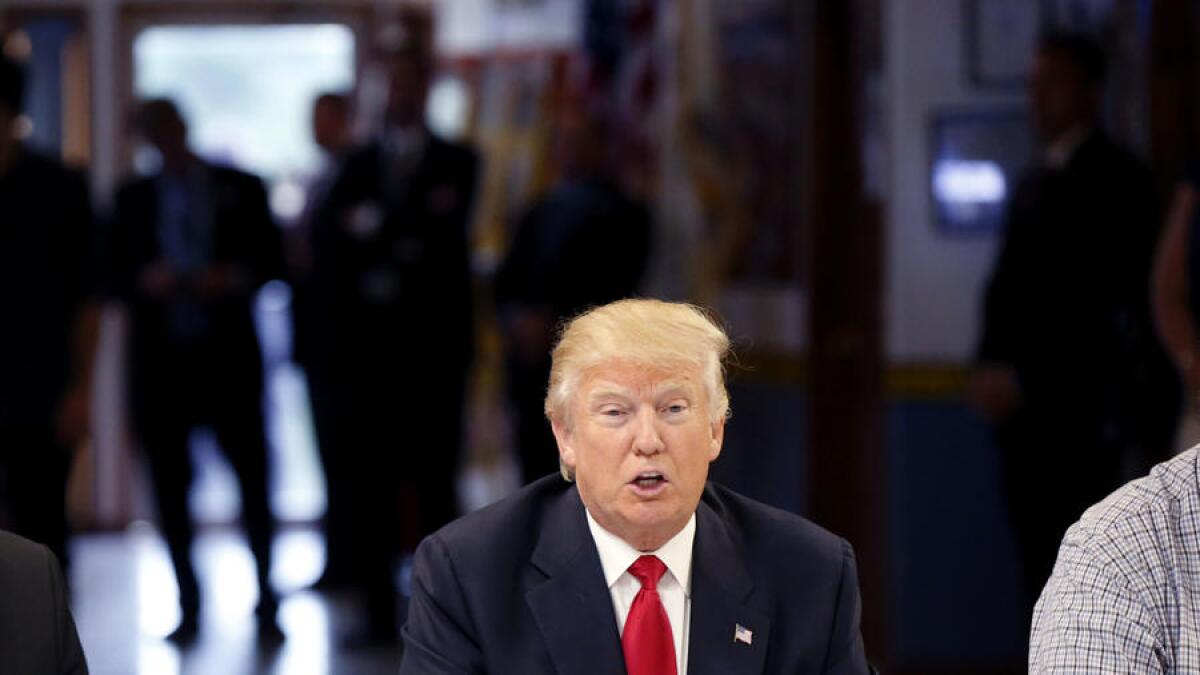 Donald Trump's campaign Tuesday night said that he "denounces hate in any form" and disavowed support for his candidacy offered by a newspaper associated with the Ku Klux Klan.
The campaign's statement came hours after the Crusader devoted its front page to Trump's well-known campaign slogan.
" 'Make America Great Again!' It is a slogan that has been repeatedly used by Donald Trump in his campaign for the presidency," wrote Thomas Robb, the paper's editor. "You can see it on the shirts, buttons, posters and ball caps. … But can it happen? Can America really be great again? This is what we will soon find out!"
In an interview with the Washington Post, Robb said that his paper was not officially endorsing Trump.
"Overall, we do like his nationalist views and his words about shutting down the border to illegal aliens. It's not an endorsement because, like anybody, there's things you disagree with," Robb told the Post. "But he kind of reflects what's happening throughout the world. There seems to be a surge of nationalism worldwide as nationals reclaim their borders."
Trump's campaign sought to distance the newspaper's views from the nominee and his supporters.
"This publication is repulsive and their views do not represent the tens of millions of Americans who are uniting behind our campaign," Trump's campaign said in a statement.
The back-and-forth marked his campaign's latest brush with individuals or groups tied to racist remarks and beliefs.
Trump's yearlong campaign has been marked by divisive and racially coded rhetoric. He has received support from white supremacist groups and former KKK leaders, including David Duke, who is running for Senate in Louisiana.
On Monday, a white nationalist leader who has funded several ads supporting Trump unveiled a new robocall in Utah targeting write-in candidate Evan McMullin. Trump's campaign denounced the ads.
Over the weekend, at rally in Phoenix, a Trump supporter was captured on video shouting "Jew-S-A" at reporters.
Kellyanne Conway, Trump's campaign manger, denounced the rhetoric as "disgusting."