Obama says GOP 'stood by' while Donald Trump happened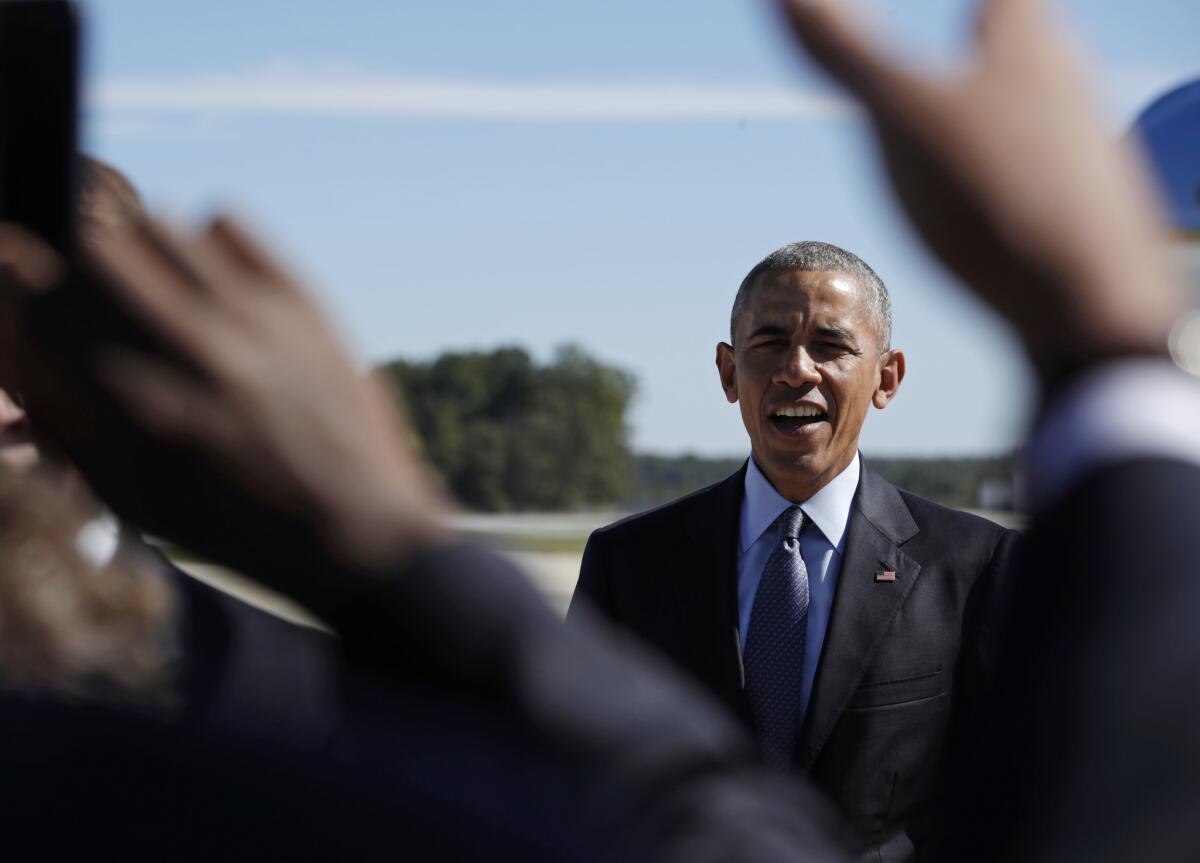 President Obama railed against the Republican Party on Thursday night, mocking GOP officeholders who he says created Donald Trump but now distance themselves from him.
Republicans who tolerated years of insults against the Democratic president helped create the environment in which Trump could take over the party, Obama told a crowd in Columbus, Ohio.
"The people who knew better didn't say anything," Obama said. "They didn't say ... we can't allow our politics to descend into the gutter. They stood by while this happened."
Obama echoed the words of First Lady Michelle Obama, who said at a campaign event for Democrat Hillary Clinton earlier Thursday that Trump's words on a 2005 audio tape, in which he brags about sexually assaulting women, had "shaken me to my core." Dozens of Republicans have unendorsed or stepped away from Trump since the recording came to light.
Voters shouldn't give those Republicans "points," Obama told the crowd at the annual "state dinner" of the Ohio Democratic Party. He specifically called out Ohio Republican Sen. Rob Portman, who is fighting off a challenge from former Democratic governor Ted Strickland.
Obama repeatedly pointed to Portman as one of those Republicans who stood by while members of the party questioned Obama's citizenship and religion, and opposed almost everything he tried to achieve.
"They don't get credit for, at the very last minute, when finally the guy that they nominated … is caught on tape saying things that no decent person would even think, much less say, much less brag about.… You can't wait until that finally happens and then say, 'That's too much,'" Obama said.