President-elect Trump addresses protests for first time, accuses media of inciting them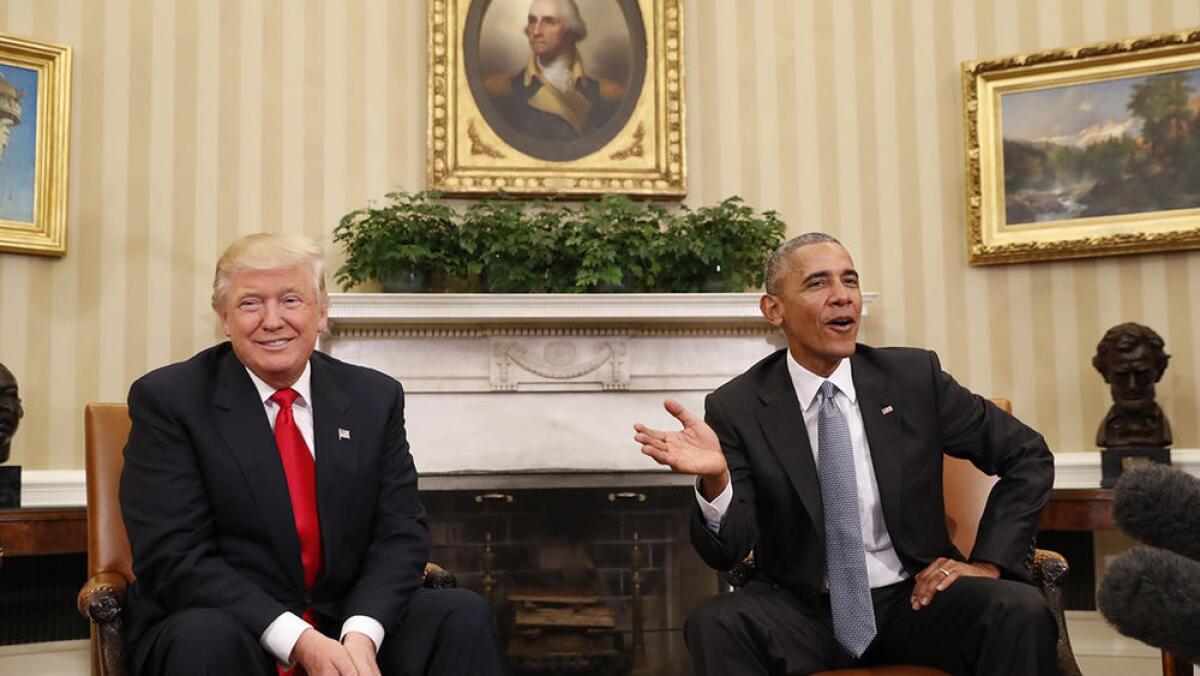 As protesters upset by his victorious campaign fanned out in cities nationwide on Thursday, President-elect Donald Trump addressed the demonstrations for the first time.
In a tweet, he called the protests "unfair" and accused the media of emboldening the unrest.
Nationwide, from Philadelphia to Los Angeles, people took to the streets Wednesday and Thursday nights to protest Trump, whose charged rhetoric during the campaign targeted, among others, Mexican immigrants, Muslims and women.
Earlier on Thursday, Trump visited with President Obama inside the Oval Office for a meeting that both men described as positive.
In a separate tweet, Trump lauded Obama, saying the two had great "chemistry" in their first meeting and that his wife, Melania, really liked first lady Michelle Obama.
Four years ago, Trump also used Twitter to encourage protests against Obama's re-election.