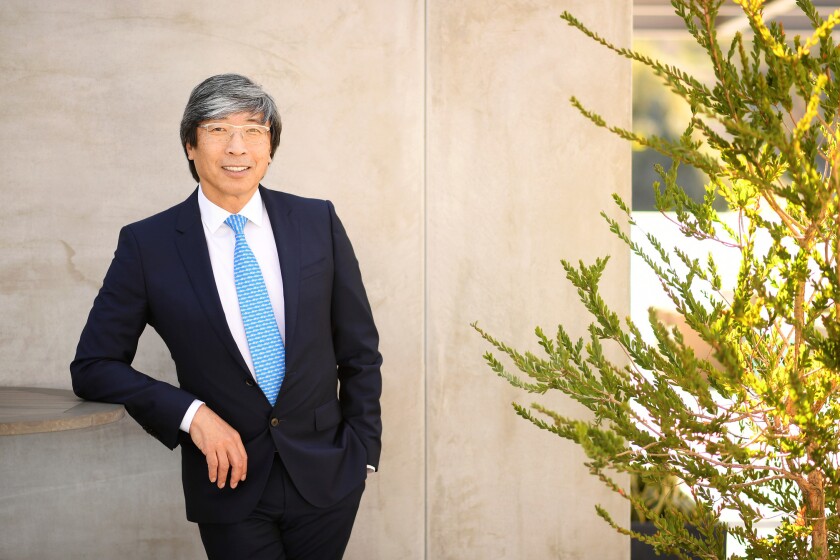 This year, across America, we've engaged in conversations about race and discrimination that have been candid, direct and consequential. They are happening among friends and co-workers, through protests and political debates, at athletic events and in pop culture. And they are happening at the Los Angeles Times.
Prompted by a pandemic, an economic crisis and a national debate over policing, our nation now faces a long-delayed reckoning with systemic racism. We would be remiss if we did not take part in that self-examination.
The writer revisits a painful memory from 1992, comparing it to his father's trauma and the current firestorm at the Los Angeles Times.
Sandy Banks arrived in Los Angeles to work at The Times at 24, never having known anyone who wasn't Black or white. The polyglot dynamic she encountered both fascinated and bewildered her.
When the 1965 civil unrest in Watts began, The Times still had no Black reporters or editors. What it did have was a Black advertising messenger who described what he saw going on in his neighborhood.
Over the last 139 years, Los Angeles Times readers have seen in their newspaper the best and worst of how the American media have covered Latinos.
The Times once ran alarmist stories about "heathen Chinee" and supported the incarceration Japanese Americans during World War II. We've since made headway, but we still need to improve coverage of Asian Americans.
As the U.S. confronts systemic racism, Los Angeles Times staffers past and present reflect on how race and racism has affected the newsroom and its coverage.
As the U.S. confronts institutional racism, the Los Angeles Times is examining its own record on race and racism in the newsroom and its coverage.
Credits
Editing by Hector Becerra, Sewell Chan, Sue Horton, Steve Padilla and Alice Short. Photo editing by Kirk McKoy. Video by Carla Hall, Robert Meeks and Mark Potts. Copy editing by Richard Nelson and Jared Servantez. Art direction by Kelli Sullivan and Allison Hong. Digital design by Courtney Lewis. Fact checking by Mariah Kreutter. Additional help by Alexa Díaz, Louisa Frahm, Samantha Melbourneweaver and Lora Victorio. Illustration by Lincoln Agnew.
---