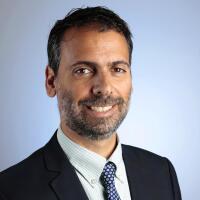 Evan Halper is a former staff writer who wrote about a broad range of policy issues out of Washington, D.C., with particular emphasis on how Washington regulates, agitates and very often miscalculates in its dealings with California. Before heading east, he was the Los Angeles Times bureau chief in Sacramento, where he spent a decade untangling California's epic budget mess and political dysfunction.
Latest From This Author
A battle over olive oil labeled as Californian has implications beyond the state's groves, drawing in food safety advocates, marketing consultants and hedge fund players.

Napster founder Sean Parker had a vision and proved more politically savvy than his Silicon Valley billionaire contemporaries. But things went sideways when California dreaming met Washington deal making.

California has touched off a biofuel boom in pursuit of climate action. But environmental activists and analysts fear an unwelcome chain reaction in agriculture.

The state's top leaders in Washington are struggling. But don't be deceived.

Getting low-income communities to transition to electric cars is a key climate challenge for California and the nation. A rural city is paving the way.

California sparked a national push to ban gas lines into homes. Its success hinges on persuading home cooks the gas stove is obsolete.

The Centers for Disease Control and Prevention is expanding guidance for which Americans should receive booster shots.

No state pursues environmental justice more aggressively than California. The White House and other states are borrowing from its tools and tactics.

California legalized medical weed 25 years ago, spurring a nationwide shift. But federal government rules stymie research on marijuana's potential.

California had a plan for the government to do your taxes for you. Tax software firms led by Intuit worked to kill it. Why it's getting another look in Washington.