Democrats pick California Rep. Linda Sanchez as the first Latina in House leadership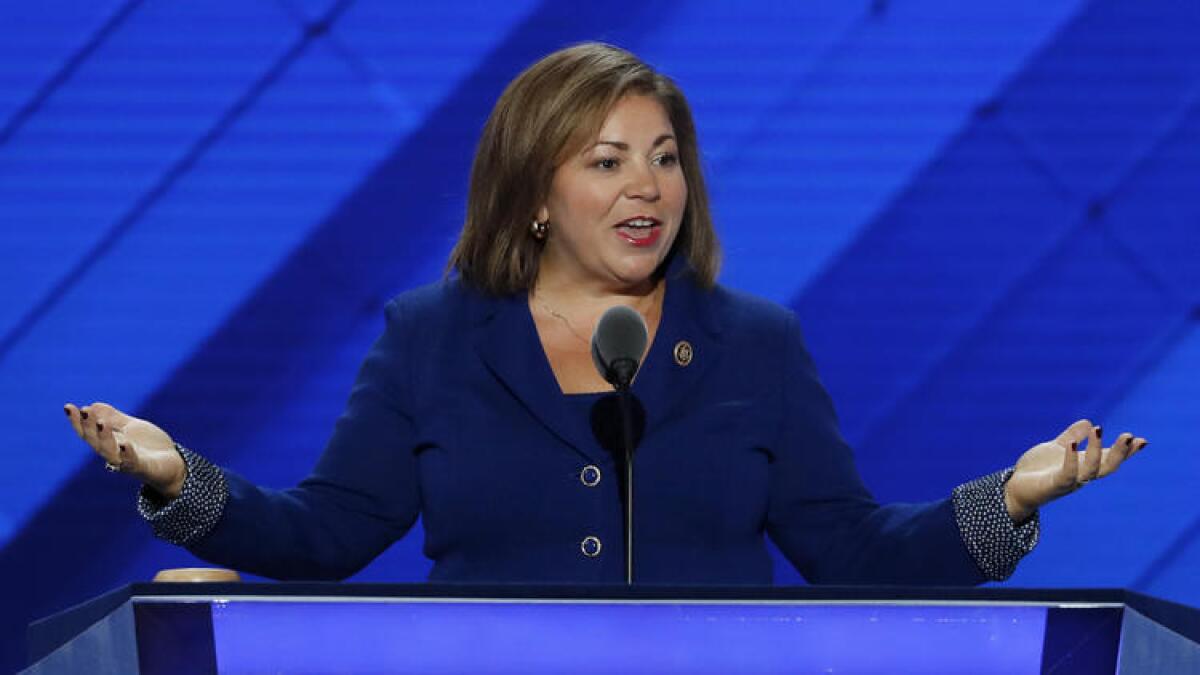 In a 98-96 vote, Rep. Linda Sanchez (D-Whittier) was elected the next vice chairwoman of the House Democratic Caucus on Wednesday, making her the first Latina to ever serve in House leadership.
"We always knew it takes a lot of hard work to get a majority of your colleagues on board with something, I've been working at this for more than a year, worked diligently, and I knew today whatever the outcome, I left it all out on the field," Sanchez said after the vote.
Earlier in the day, House Minority Leader Nancy Pelosi of San Francisco fended off a challenge for her post from a group of younger members, some of whom had grumbled about how long some of the senior members have been in power, and whether newer members of the caucus had a voice.
Sanchez, who at 47 will also be the youngest member of House leadership, said she heard similar concerns from members as she campaigned for the position.
"I really see the vice chair position as a conduit of information from the membership to percolate it up to leadership," she said. "I've heard it all in the last year, I've taken the time to really listen to some of their ideas, some of their concerns, some of their suggestions. I'll be in a unique place to be able to sit in leadership meetings and try to make sure they're aware of these discussions or these issues."
The outcome of the election would have been historic either way. Sanchez beat out Rep. Barbara Lee (D-Oakland), former head of the Congressional Black Caucus, who would have been the first black woman elected to House leadership.
Lee ran on a promise to create more ways for members to work on issues they care about, such as task forces and community meetings, if they aren't on the related committees. She also said Democrats need to do more to talk directly to constituents across the country, and said she plans to find a way to do both outside of leadership.
"I'm going to create ways to do it, trust me," Lee said after the vote. "I think that's what we all have to do when we don't have a sort of framework that's institutional; we have to get out of the box and create those frameworks."
Fellow California Democrats said it was a tough vote between hardworking, well-liked members. Three fewer votes were cast in the vice chair race than in Pelosi's race for House minority leader early in the day, but with secret balloting, it wasn't clear which members of the caucus didn't vote.