Higher pay, hoverboards and vaccinations: Hundreds of new laws in California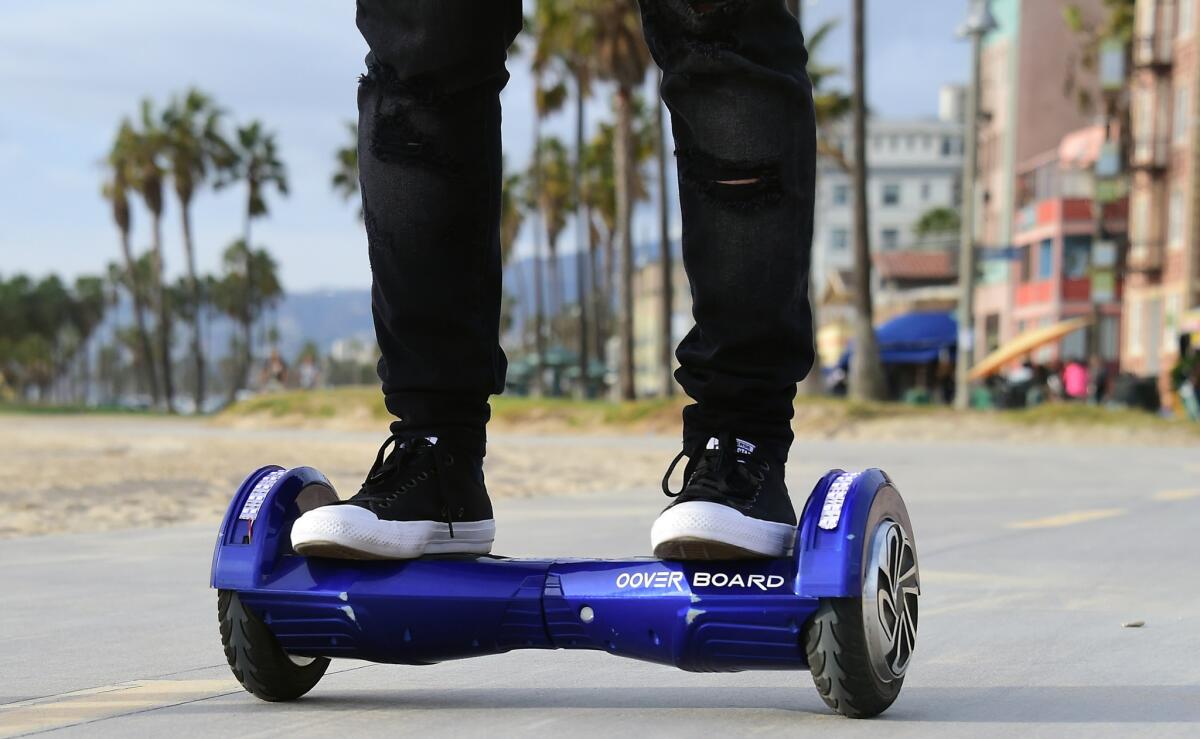 Californians face new restrictions on carrying guns, protections from warrantless searches of their emails, immunity from city fines for installing artificial turf and higher pay if they earn minimum wage under laws that take effect with the new year.
Many of the 807 bills signed into law touch on broad aspects of California residents' everyday lives or address major issues like voter participation, and life and death.
Gov. Jerry Brown and the Legislature made national headlines last year with ground-breaking actions that will regulate medical marijuana, require more children to be vaccinated and help terminally ill Californians to hasten their deaths.
Parents, students, healthcare providers and anyone who gets behind the wheel of a car will see changes — some immediately, some over the course of the year.
INTERACTIVE: Which laws apply to you? See them all >>
Parents have another year to buy new car seats since the new law to require children younger than 2 to sit in rear-facing child-safety seats while traveling in a motor vehicle does not take effect until 2017.
The vaccination law eliminates the ability of parents to waive immunization rules for their children based on personal beliefs. Though the law takes effect Jan. 1, it allows parents to delay the vaccinations until July 1 if they filled out a request before New Year's Day. But almost all students will have to show proof of immunization for the start of the school year in the fall.
Starting Friday, the state minimum wage will increase from $9 to $10 an hour.
The bill that garnered the most national attention will allow doctors to prescribe lethal doses of drugs to terminally ill patients. It will take effect 90 days after a special session on healthcare adjourns. That date has not yet been set, but the adjournment could happen as early as this month.
SIGN UP for our free Essential Politics newsletter >>
The medical marijuana regulation bills become law Jan. 1, but a new licensing system doesn't begin operating until 2018. Brown said state agencies "would begin working immediately with experts and stakeholders on crafting clear guidelines."
Another new law will allow the state to automate voter registration, for those who are eligible, when they go to the DMV to get their driver's license. But the new process will not begin until work is completed on a new statewide voter database, which is expected after the June primaries.
California will now allow electrically motorized boards to be ridden wherever bicycles are ridden — within bicycle lanes, pathways and roadways. The new law includes hoverboards with wheels that have recently been in the news for catching fire.
Among the most significant new laws is one that makes regulatory changes requiring utilities to work toward meeting a target of having 50% of the energy used in the state come from renewable sources such as wind and solar power by the end of 2030. The law also makes changes to help the state double the energy efficiency savings by that year.
Join the conversation on Facebook >>
Jan. 1 also is the start date for a ban on concealed weapons on college campuses. It plugs a loophole in state law that previously banned guns by everyone except those with concealed weapon permits.
The new year also requires law enforcement agencies to obtain a search warrant before looking at private emails, text messages and GPS data stored in smartphones, laptops and the cloud.
Brown vetoed 133 bills in 2015, many he objected to as either being too expensive or too invasive into Californians' lives.
For more, go to latimes.com/politics.
ALSO:
Interactive: How are you affected by California's new laws?
The year that was: 2015's new laws on the books
These new laws will try to help California's vulnerable students
Get our Essential Politics newsletter
The latest news, analysis and insights from our politics team.
You may occasionally receive promotional content from the Los Angeles Times.