Virginia tests a likely 2018 election strategy: racially fraught appeals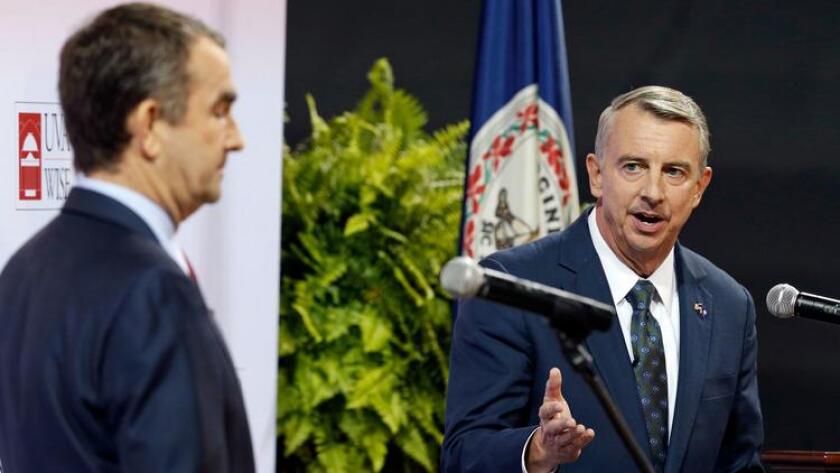 Virginia has been swamped by fearful images as Tuesday's state elections near: heavily tattooed and handcuffed Latinos staring balefully at the television camera, a mug shot of a convicted pedophile set loose on the state.
Versions of those ads may be headed to other states in the 2018 elections, as Republicans seek to maximize the turnout of the burgeoning Trump wing of the party with themes known to appeal to them.
The strategy in Virginia by Republican gubernatorial candidate Ed Gillespie has played heavily on themes of race and crime — itself an issue that has historically conjured racial stereotypes — in the style employed by President Trump last year.
Both sides believe the outcome likely will turn on which candidate — Gillespie or Democrat Ralph Northam — can best deploy their base voters on Nov. 7. Democrats, who have won statewide in elections since 2009, are counting on Trump's unpopularity to pull their voters to the polls. Republicans have sought to energize their voters with issues including gangs, sanctuary cities and Confederate monuments.