Don't blame the surgeons: Long-term opioid use rarely starts with surgery, study finds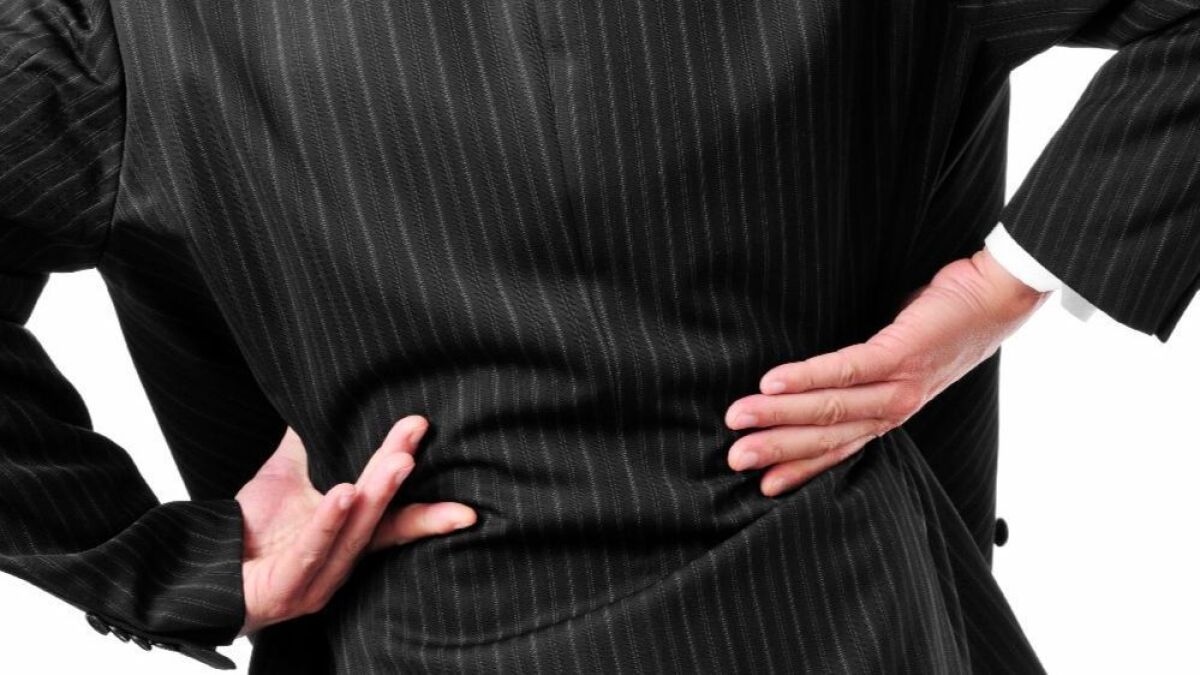 Don't blame the nation's surgeons for an opiate-abuse crisis that now claims 142 lives daily in the United States. New research suggests that patients leaving the hospital after surgeries or inpatient procedures are rarely the ones whose long-term opioid use started with a doctor's prescription.
Instead, the patients who most frequently go on to use opioid medications for six months or more got their first prescription for some sort of back pain, or for pain described in medical code as "other ill-defined conditions," according to a research letter published Wednesday in the journal JAMA Surgery.
The authors identified 117,118 patients insured through the military's Tricare system who had opioid medications prescribed for six months or more and found that "only 800 individuals (0.7%) received their initial opioid prescription following an inpatient encounter, with 458 (0.4%) having undergone an inpatient procedure."
When it comes to explaining the origins of the nation's opioid epidemic, there's been plenty of finger-pointing. The manufacturers and distributors of prescription opioid painkillers have had their time in the barrel, as have sleazy physicians who ran profitable pill mills.
The studies and debates aired over the last few years have shed light on the evolution of physicians' thinking on these risky drugs. They've highlighted the outsized influence of "thought leaders" in medical practice and, occasionally, the role of those thought leaders' financial entanglements with drug companies. They've also focused on the role of insurers' growing preoccupation with patient satisfaction, and physicians' resulting anxiety over the prospect of poor customer reviews.
Now, research tracing the origins of opiate addiction has circled back to a well-worn observation: that physicians sometimes adopt treatment practices with little to no proof that they work — and adhere to those practices even after research has shown them to be harmful or ineffective.
The new report set out to explore which of the physicians of the Tricare insurance system could be responsible for starting 116,318 active-duty military personnel, their dependents or military retirees on the path to opiate addiction.
"As we search for causes of the opioid epidemic, we note that hospital events and associated procedures do not appear to be the main drivers," the authors wrote. Instead, between 2006 and 2014, the types of diagnoses most likely to lead to sustained use of prescription opioids among Tricare patients "were either nonspecific or associated with spinal or other conditions for which opioid administration is not considered standard of care," they found. By implication, the prescribers in such cases would not have been surgeons or hospitalists, but rather primary care physicians and orthopedic specialists.
The Centers for Disease Control and Prevention issued a comprehensive guide to treating pain in March 2016 that said although bad backs and nonspecific pain may bedevil patients, those ailments generally will go away on their own, or with the use of much less risky therapies, including over-the-counter pain relievers like ibuprofen, physical therapy and treatments provided by acupuncturists and chiropractors. Prescribing opioids in such cases is not worth the risks, the report makes clear.
A new report on stemming the opioid crisis issued in July by the National Academies of Science, Engineering and Medicine concurred on all counts.
The research letter might be seen as a helpful guide to identifying which physicians most need to rethink their prescribing practices and adhere to the CDC's and National Academies' guidelines. But it might also be seen as the latest outbreak of finger-pointing and deflection of blame.
There's plenty of that going around already. The marketers of those patient satisfaction surveys insist they've done nothing to encourage opioid prescription; indeed, they argue that they are part of the solution. Meanwhile, emergency-room physicians have declared that they're not the culprits either.
"In the environment of today's prescription opioid epidemic, everyone is looking for someone to blame," said an April 2016 statement on pain management issued by the Joint Commission, which accredits and certifies U.S. healthcare organizations and programs.
The Joint Commission should know. It has come in for its share of criticism.
In 2001, the commission (in conjunction with the National Pharmaceutical Council) issued a treatise on pain management that was widely seen as encouraging the liberal use of opioids and casting doubt on the notion that users were at risk for addiction by taking the medications to treat pain. Dr. David W. Baker, the commission's executive vice president for healthcare quality evaluation, vigorously disputed such charges in the 2016 statement.
MORE IN SCIENCE
This odd-looking creature may be the 'missing link' in dinosaur evolution
Drink to your health? It depends on how much drinking you do, study shows
Your solar eclipse checklist: What to look for on the big day
---
Get our free Coronavirus Today newsletter
Sign up for the latest news, best stories and what they mean for you, plus answers to your questions.
You may occasionally receive promotional content from the Los Angeles Times.