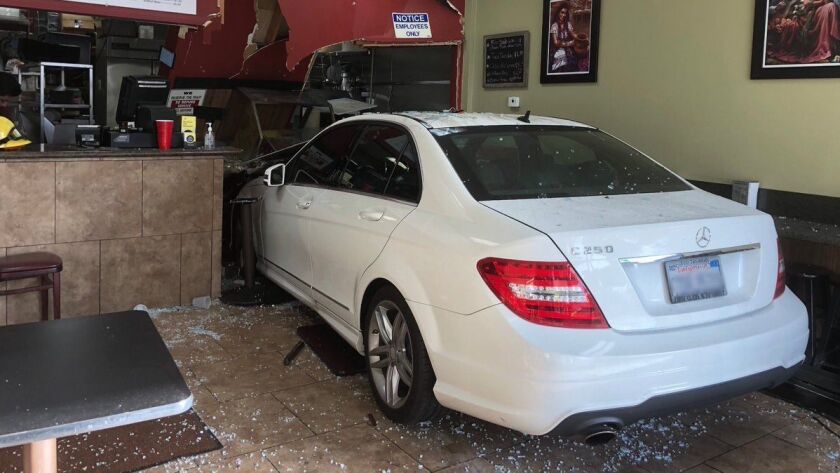 No one was injured Friday morning when a car driven by a 73-year-old woman came crashing through the front of a Burbank restaurant.
There was only one customer in Taqueria El Tapatio, located at 2501 W. Victory Blvd., when a white Mercedes C250 crashed through the storefront sometime around 8:20 a.m. Prior to the incident, the car was parked in front of the store in a space designated for disabled drivers, according to Sgt. Derek Green with the Burbank Police Department.
The driver, a woman from Van Nuys, was the only occupant in the car.
Drugs and alcohol have been ruled out as possible factors in the incident, according to Green.
"Although we are still investigating, it appears the driver may have mistaken the gas pedal for the brake pedal," he said.
It's unknown when the store will reopen or how severe the damage was from the crash.
Twitter: @Andy_Truc
---