Two cats were found dead and an elderly woman was left without a residence Thursday morning after a fire consumed her Burbank home.
Firefighters arrived in the 700 block of North Frederic Street around 4:30 a.m. to find heavy smoke billowing from the attic and rear of the single-story home.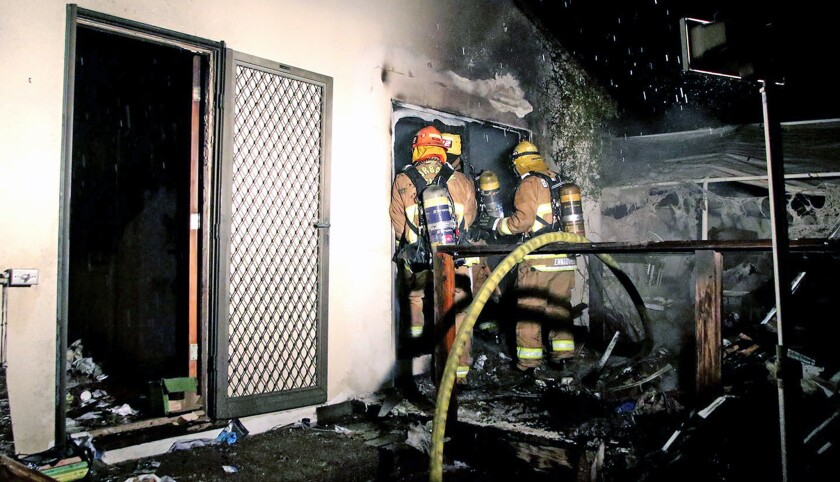 Battalion Chief John Owings, a spokesman for the Burbank Fire Department, said the woman, who was the home's only occupant, was able to make it out of the burning structure.
Firefighters were able to extinguish the blaze just after 5 a.m. During cleanup, authorities found two cats in the home that perished in the fire.
The damage from the flames led the house to become uninhabitable, Owings said.
The cause of the incident is unknown and remains under investigation.
Twitter: @Andy_Truc
---