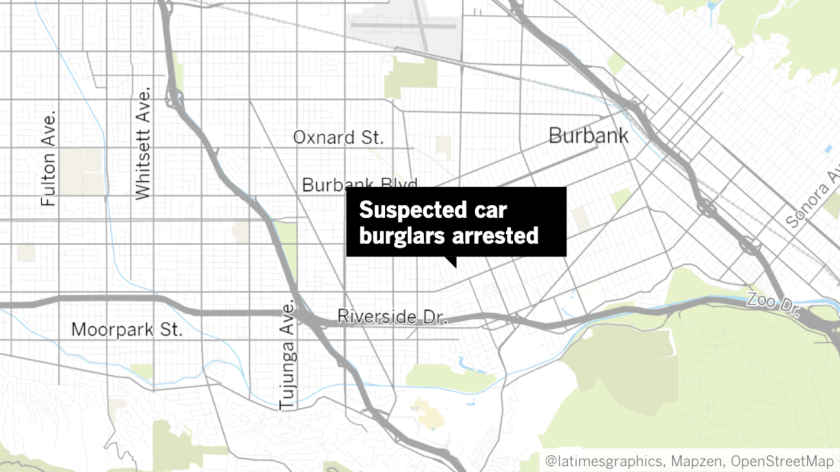 Two men were arrested Tuesday morning on suspicion of committing a series of vehicle burglaries in Burbank, according to authorities.
Police were called to the 700 block of Priscilla Lane around 2:30 a.m. after residents in the neighborhood noticed two men with flashlights were peering into parked vehicles. Sgt. Derek Green, a spokesman with the Burbank Police Department, said the two men were soon detained by officers and were found to be in possession of personal items belonging to other people including IDs and credit cards.
In addition to the items, Green said the men also had tools that were more than likely used in committing the car break-ins. He added that additional thefts occurred in the 800 block of North Rose Street, the 600 block of Priscilla Lane and the 500 block of Toluca Park Drive.
The two were later identified as 19-year-old Niryn Mitchell of Los Angeles and 20-year-old Timothy Montgomery from Panorama City.
They have been each charged with three counts of possessing personal information of another person with the intent to defraud, two counts of receiving stolen property, two counts of possessing another person's credit card without their consent and one count of possessing burglary tools.
Mitchell and Montgomery are currently out on bail and are scheduled to reappear in court on March 29.
Twitter: @Andy_Truc
---