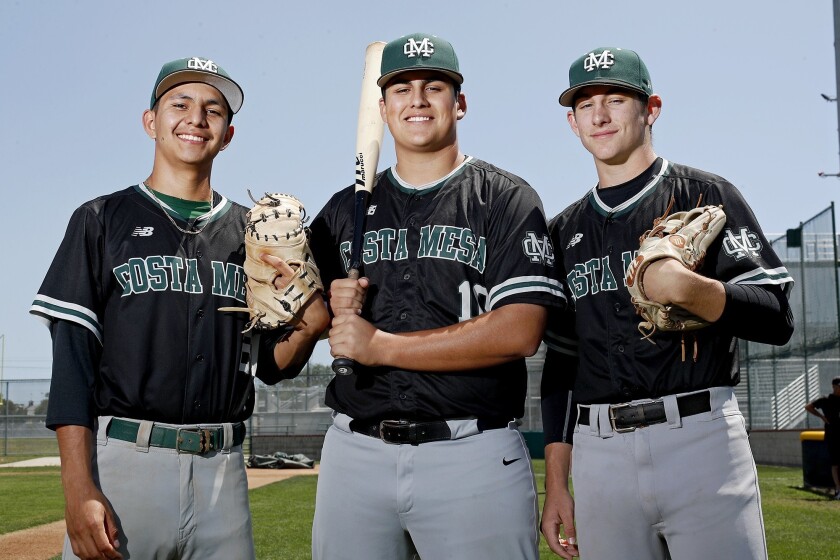 First-year Costa Mesa High baseball coach Kevin Chavez woke up at 3:30 a.m. Wednesday for an early-morning flight out of Los Angeles International Airport.
Chavez was headed to Texas to see his daughter, Miranda, graduate from Texas State University on Friday with a degree in physical therapy. He planned to fly back to Southern California late Friday night.
"When life comes at you, you just make adjustments and go with it," Chavez said.
Chavez didn't know when he booked the flight that he would have a baseball game to coach on Saturday. Don't worry, though, he'll be back in plenty of time to guide the Mustangs as they continue their historic run for one more game.
Costa Mesa is in a CIF Southern Section baseball title game for the first time since 1962. The Mustangs (16-11) go for their second CIF crown in program history when they play Arcadia Rio Hondo Prep (17-7) for the Division 6 championship at 4:15 p.m. at UC Riverside.
It has been a season of disappointment but also elation for the Mustangs, who lost six straight games late in the season, five of those coming in Orange Coast League play. They dropped from first place to third. They went 0-4 this season against rival Estancia, including three league games and a showcase game at Angel Stadium.
But Costa Mesa still made the postseason for the first time since 2010 after winning its final league game, 4-2 over Calvary Chapel, to earn the league's No. 3 playoff entry. Now the Mustangs will play for their first section crown in 57 years.
"This is something that we've all wanted for so long," said senior Cameron Chapman, who has won each of the team's four playoff games, three as a starter and once in relief. "It's escaped a lot of the teams in the past growing up. All of the teams in the past, we think had talented players, just things went wrong throughout the years. We really came together this year and said, 'You know what, we're not going to let it slip away,' as it was toward the end [of the season]. We didn't want it to, so we kind of grabbed it and started getting each other's backs in the games. We weren't letting mistakes pile up on each other. Now we're here."
The Mustangs are an experienced, senior-laden group. Omar Muñoz and Miguel "Benny" Rodriguez, the team's leadoff hitter, are each big bats along with Chapman. Both Muñoz and Rodriguez are four-year varsity players. Rodriguez said he gave himself his nickname, which comes from the "Benny the Jet" character from the baseball movie "The Sandlot," when he was 8 years old.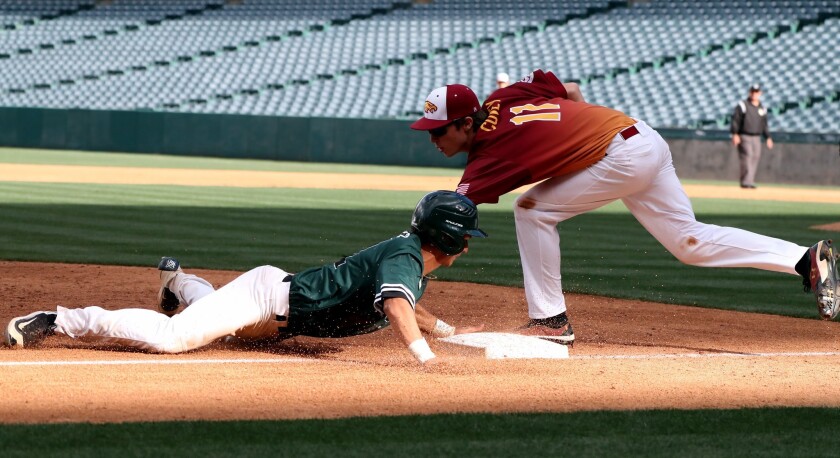 Duke Kirby, Tyler Corkhill and pitcher David Gonzalez are among the other key seniors for the Mustangs. Gonzalez started the league finale against Calvary Chapel.
Costa Mesa has not played scared. The Mustangs won 10-1 at top-seeded Claremont Webb in the second round. In Tuesday's semifinals, they earned a 6-0 home win over a Calvary Murrieta team that had scored 33 runs in the previous round against El Monte. Chapman silenced the Calvary Murrieta bats, throwing a four-hit shutout.
Chavez, 52, has done this before. In 2015, he was a first-year head coach at Chino Hills and he led the Huskies to the Division 2 title game before losing 3-1 to Mission Viejo. He hopes for a different result on Saturday.
He said he could see early on the potential for a special season.
"The guys didn't really know how to win, didn't have confidence in a winning style," Chavez said. "Until they started to believe in themselves, it was just hit or miss. We were .500 or a little over .500 most of the way, because we were playing inconsistent baseball. There were flashes of brilliance, and then there were times where it looked like we were playing with our gloves on the wrong hand, you know?"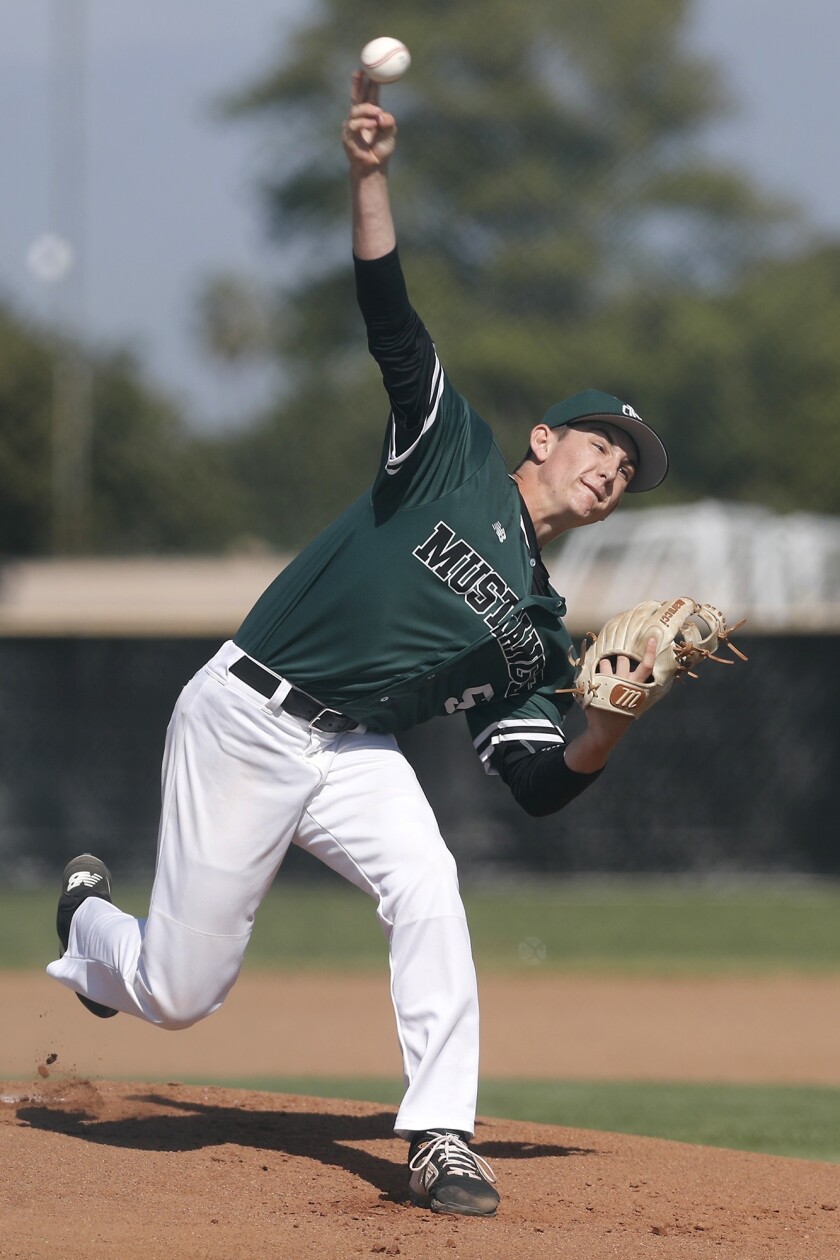 Chapman, who said that before this season he hadn't pitched since Little League, has stepped up on the mound, though he has also played first base, shortstop and some outfield. He had typically played catcher before, but Rodriguez has usually had that role this year.
"We try to put guys in spots that are going to help us be successful, not necessarily where they feel their natural position is," Chavez said. "Guys are buying into that … they're putting the team first."
Muñoz said he expects the Mustangs to be ready for the moment on Saturday.
"We know we're the best team in the division," he said. "At the end of the day, we lose, we lose. Who cares? But we're still going to give it our all to go and win this thing."
::
Support our sports coverage by becoming a digital subscriber.
For more sports stories, visit latimes.com/socal/daily-pilot/sports or follow us on Twitter @DailyPilotSport.
Twitter: @mjszabo
---