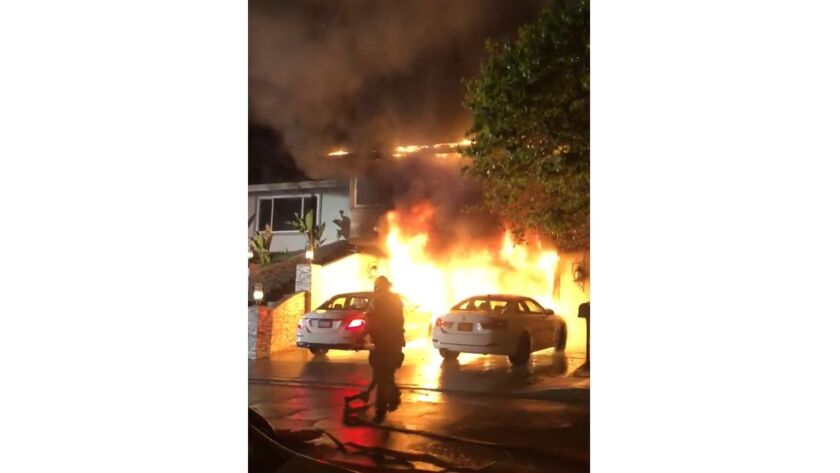 Smoldering charcoal may have led to a house catching fire in Glendale early Saturday morning, according to authorities.
The Glendale Fire Department received word around 12:40 a.m. that an attached garage to a home in the 1300 block of Daily Circle was engulfed in flames.
Anita Shandi, a spokeswoman for the department, said the home's occupants were able to evacuate by the time firefighters arrived on scene. The fire was eventually extinguished, and Shandi added the flames were mostly contained to the garage, with only minor damage to the home's living space.
She also said two cars parked in the driveway were damaged as a result of the fire.
Although an exact cause of the fire is unknown, Shandi said fire investigators think the blaze started as a "result of improperly discarded smoking materials." She said the materials could possibly be charcoal or some other type of combustible.
Twitter: @Andy_Truc
---