Authorities hope the public can identify three suspects who stole from a woman last month while she dined with her family at a Glendale restaurant.
Two men and a woman entered the restaurant, located in the 100 block of South Brand Boulevard, sometime around 5:20 p.m. on Jan. 17.
The three were seated at a table but didn't order anything, according to the Glendale Police Department.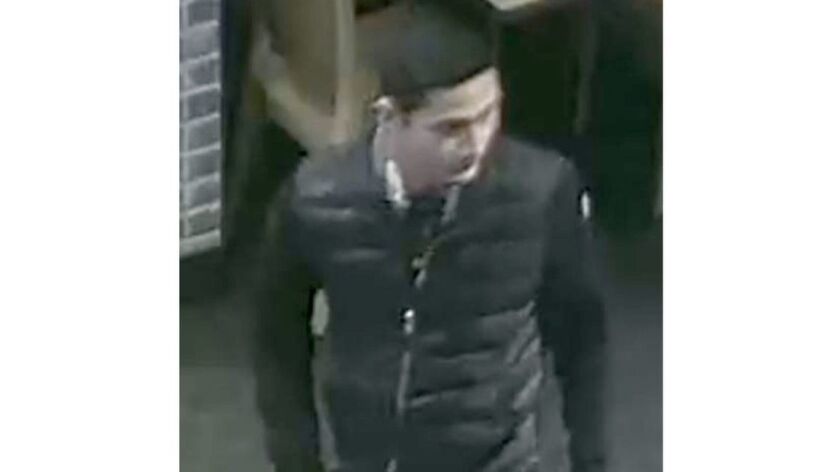 One of the men stood up and approached the woman from behind while she dined with her family. Using a jacket to conceal his actions, he allegedly reached into the woman's purse, which was hanging from a seat, and grabbed a wallet from inside it, while the second man reportedly acted as a lookout, authorities said.
The three then left the restaurant, according to police spokeswoman Tahnee Lightfoot.
Lightfoot said the man who stole the wallet and the woman were then caught on camera at a store in the 2900 block of Los Feliz Boulevard in Los Angeles, attempting to use one of the stolen credit cards. They were unsuccessful.
All three suspects are described as being in their early 20s.
The man who stole the wallet is said to have a slim build and was wearing a jacket with blue jeans. His lookout is also described as having a slim build, and he was wearing black pants and a black jacket.
Police described the woman as having a medium build and was seen wearing a gray, long-sleeved shirt with black pants.
The total loss from the theft is approximately $600, Lightfoot said.
Anyone with information about the theft can contact Glendale Det. Shaun Carlson at (818) 548-2097.
Twitter: @Andy_Truc
---