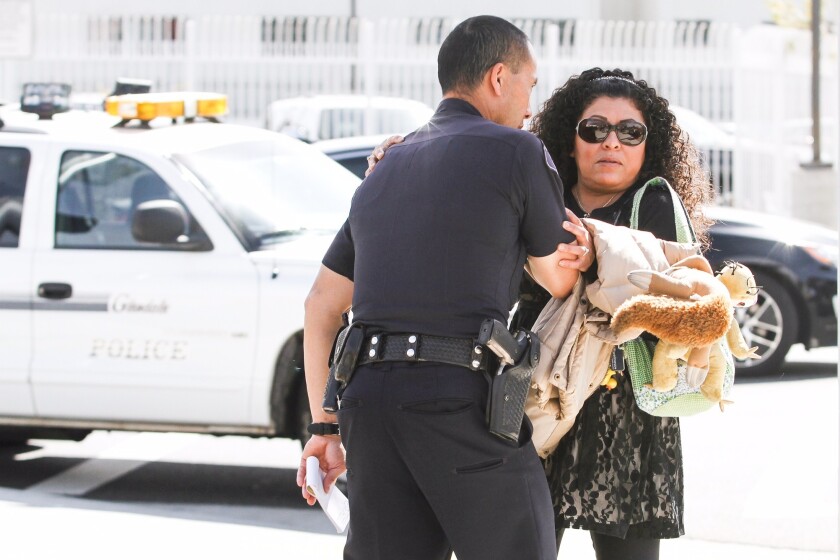 A woman was stabbed in the upper torso Thursday morning on a busy street in Glendale, police said.
The woman, who hasn't been identified by police, suffered a non-life threatening stab wound and was transported to a nearby hospital to be treated, Glendale Police Sgt. Tom Lorenz said.
Officers have detained a man, who they described as a transient, in connection with stabbing, he said.
Police received numerous calls from witnesses about a stabbing just before 10:30 a.m. at San Fernando Road and Pacific Avenue.
Officers arrived at the area to find the injured woman.
Witnesses were immediately able to provide a description of her alleged attacker, which prompted police to begin a search.
Police found a man who matched the witnesses' description in the 4400 block of San Fernando Road and detained him, Lorenz said. He was reportedly hauling his belongings in luggage.
Officers are interviewing him and witnesses about the stabbing.
-- Veronica Rocha, veronica.rocha@latimes.com
Follow on Google+ and on Twitter: @VeronicaRochaLA
ALSO:
Stats point to Glendale's most dangerous intersections
Glendale, Burbank insurance rates among the state's highest
---