All-Area Baseball First Team
Nico Arredondo, Senior, Infielder, Crescenta Valley
Dynamic defensive and offensive presence was an All-Pacific League second-team pick who tallied a .358 batting average, .471 on-base percentage, 18 RBI, 17 runs scored and a team-best 10 stolen bases.
Drew Atherton, Senior, Utility, Crescenta Valley
Overlooked and somewhat unheralded, the All-Pacific League honorable mention turned in a phenomenal season for the league champs. Posted a 6-1 record and a dazzling 0.27 ERA over 25 1/3 innings with a 0.592 WHIP.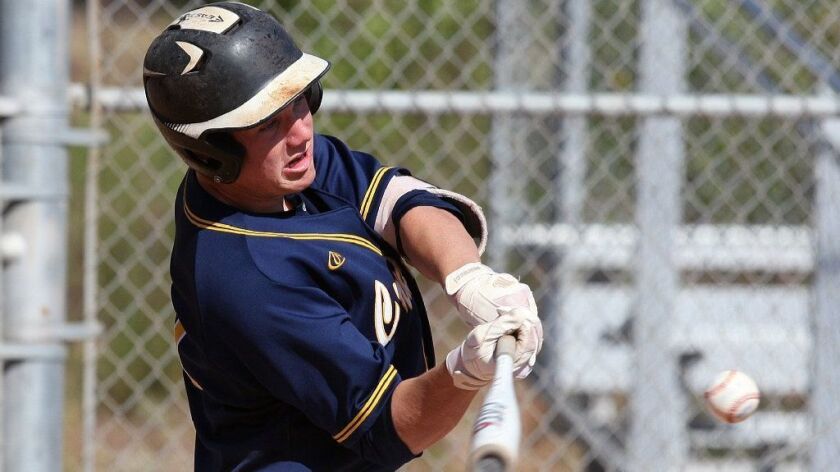 Jack Golbranson, Senior, Utility, St. Monica Academy
University of Pugent Sound-bound catcher was named Independence League Liberty Conference Most Valuable Player. All-CIF Southern Section Division VI first-team pick hit .470 for the league champs and tallied 27 runs batted in, 24 runs and 16 doubles.
Ryan Graves, Sophomore, Pitcher, La Cañada
The Rio Hondo League Most Valuable Pitcher tallied a 7-1 mark and a 1.17 ERA in eight starts, striking out 27 and walking just seven. In addition, he batted .344 with 11 hits in 32 at-bats.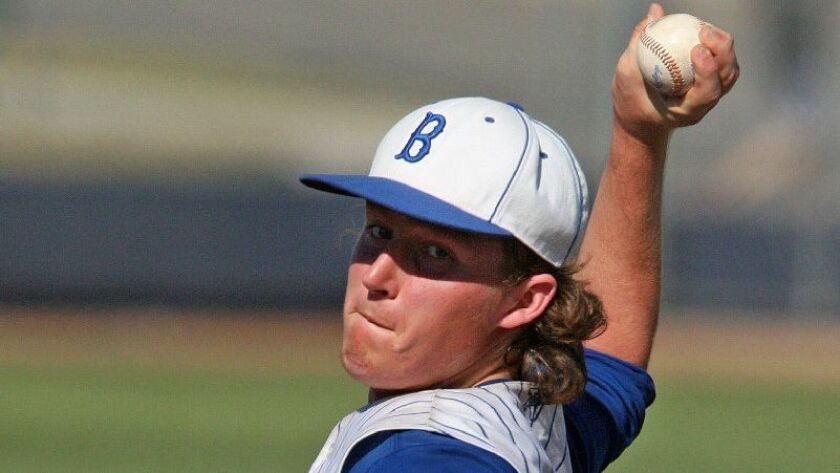 Henry Leake, Senior, Outfielder, Burbank
Did it all for Bulldogs, who produced their first second-round playoff berth this century. Played all over the field and hit .405 with 32 hits, 16 RBI and 16 runs, while also thriving on the mound. The first-team All-Pacific League selection went 4-4 with a 2.64 ERA with 68 strikeouts in 55-plus innings.
Kewin Ledesma, Senior, Catcher, Crescenta Valley
Four-year starter was a focal point in Falcons' Pacific League title run as evidenced by his garnering of Pacific League co-Player of the Year and All-CIF Southern Section Division II first-team status. Hit .432 with a .519 on-base percentage that featured 11 walks, only eight strikeouts, 27 runs and 14 RBI.
Brandon Lewis, Senior, Outfielder, St. Francis
Against the area's toughest league competition, rangy outfielder earned All-Mission League first-team accolades. Hit .408 (29 for 71) with a .489 clip in league. For the season, added 19 RBI, 12 runs, 22 walks, nine stolen bases and a .584 on-base percentage.
Matt Lungaro, Senior, Pitcher, Burbank
Produced big time for the Bulldogs as the second-team All-Pacific League pick posted an 8-3 record. His impressive record came with a 1.31 ERA and 54 strikeouts in 69 1/3 innings of work.
Justin Palafox, Senior, Infielder, Burroughs
One of the area's most talented players, the first-team All-Pacific League pick and slick fielding shortstop hit .406 with 35 hits, 23 runs scored, eight RBI and eight stolen bases.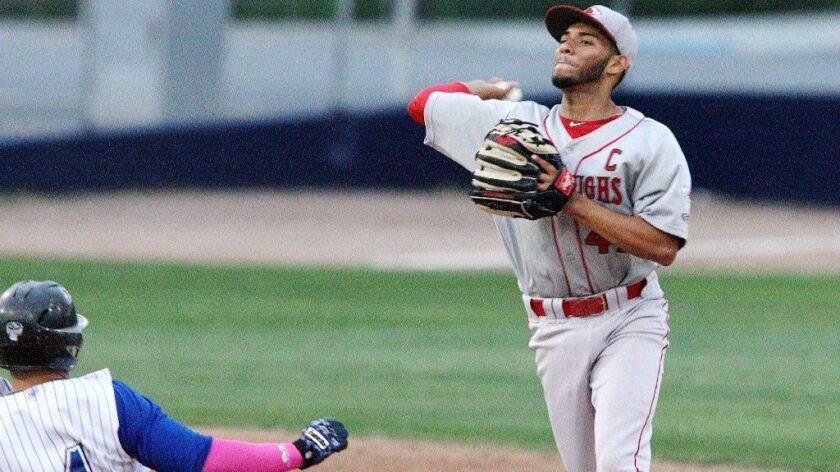 Anthony Russo, Senior, Outfielder, Crescenta Valley
Following a season in which he hit .415 with a .519 on-base percentage for the Pacific League champions, he earned all-league second team honors. Also posted 17 runs and 15 RBI.
Conner Schulz, Senior, Infielder, La Cañada
Rio Hondo League first-team pick hit .349 and scored a team-leading 20 runs while adding 14 RBI and seven extra-base hits. Schulz also led the Spartans with 17 stolen bases.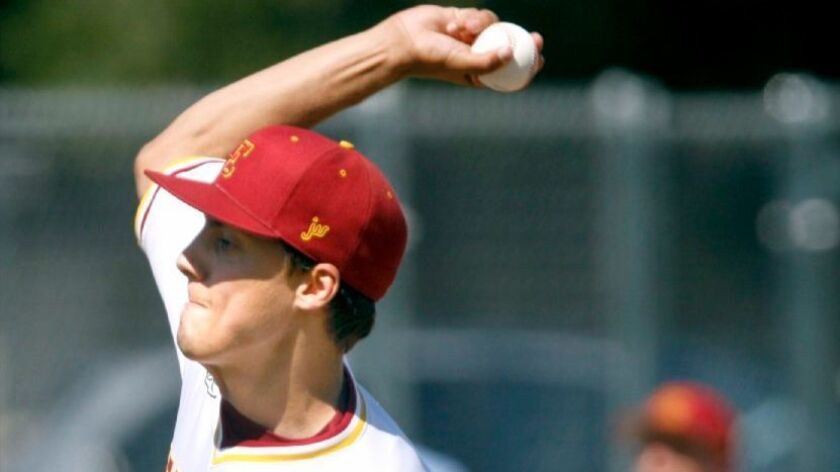 Matthew Sox, Senior, Infielder, La Cañada
Phenomenal fielding infielder, stellar pitcher and outstanding hitter did it all for Spartans and was subsequently named Rio Hondo League MVP. Bound for Whitman College, he totaled a 6-1 record with a 1.57 earned-run average in nine starts and 49 innings that featured 49 strikeouts versus 17 walks. At the plate, he hit .356 with 17 runs batted in, 13 runs and 12 stolen bases.
Scott Vinceri, Senior, Utility, Crescenta Valley
Only an injury could stop the first-team All-Pacific League pick from doing it all for the Falcons. The Regis University-bound Vinceri was a Pacific League first-team pick who posted a 4-1 record with 0.58 ERA over 35 2/3 innings in which he shined out of the bullpen and as a starter with 39 strikeouts to four walks. Vinceri also picked up three saves, batted .406, tied for the team lead of 18 RBI, added 18 runs, eight extra-base hit and seven stolen bases.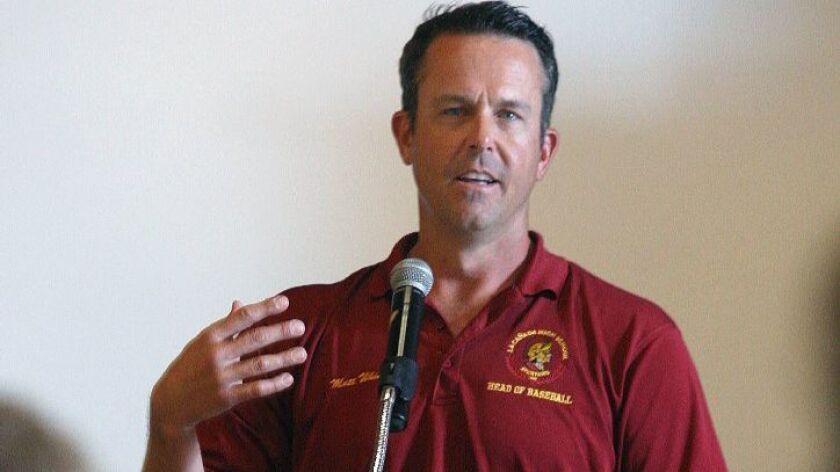 COACH OF THE YEAR
Matt Whisenant, La Cañada
From fourth place to first in the Rio Hondo League and 13 more wins, the Spartans had a turnaround season in Whisenant's debut 2017 campaign from what they did in 2016. In his return to his alma mater, Whisenant piloted his squad to a 23-6 mark and a perfect 12-0 showing in league for the Spartans' first title since 2013 before making a run to the CIF Southern Section Division V quarterfinals.
---