Sports Briefs: Falcons are playoff bound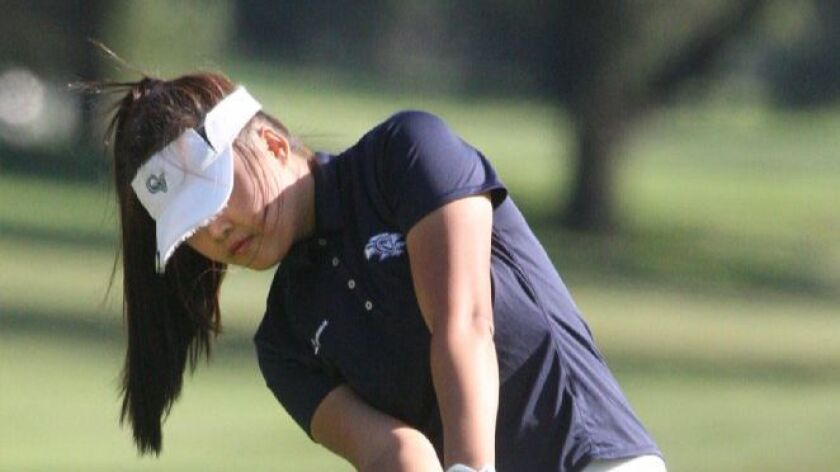 Crescenta Valley girls' golf to CIF playoffs
After finishing fourth in the Pacific League, the Crescenta Valley High girls' golf team will participate in the CIF Southern Section Eastern Team Divisional at 8 a.m. Monday at Jurupa Hills Country Club in Riverside.
The Falcons, under coach Grant Clark, took 13th last season at the Northern Divisional.
CV baseball hosts poker night
The Crescenta Valley High baseball team will sponsor a Texas Hold 'Em Poker event at 5 p.m. today at American Legion Hall, 4011 La Crescenta Ave., La Crescenta.
The event will feature a Texas Hold 'Em poker tournament, bunco, dinner and raffle prizes.
The cost per person is $100 at the door. Must be 18 or older. No high school students.
Entry includes 1,500 poker chips, buffet dinner and drinks. Bunco is $40 per person, including dinner and drinks.
For more information, contact Crescenta Valley coach Phil Torres at (818) 249-5871, ext. 6110, Audra Parrott (818) 518-6844 or Amy Harley (818) 517-1304.
CV soccer 3 on 3 championship
The Crescenta Valley Soccer Club is taking sign-ups for a 3 on 3 soccer tournament. The girls' tournament will take place on Dec. 10, while the boys will compete on Dec. 17.
The 3-on-3 style consists of no goalies, two 12-minute halves and three group games plus the finals. The tournament is open to youngsters born between 2010 and 2014 and will be taking place at Crescenta Valley High.
The deadline to register is Nov. 26.
To register, email kurtis.millan @cvsoccerclub.com. For more information, call (508) 233-0297.
Annual Hoop Shoot competition
Glendale Elks Lodge No. 1289 invites all girls and boys, ages 8-13, to participate in its annual "Hoop Shoot" basketball competition at 8 a.m. Dec. 9 at Hoover High's gymnasium, 651 Glenwood Road, Glendale.
The competition is open to all students from public and private schools in the Glendale area. Winners who qualify will go on to represent their schools at district, regional, state and national competitions.
Schools that wish to participate should contact John Jolly at (818) 242-2105 or hoopshoot1289@aol.com.
---