After more than five years of serving the Community Center of La Cañada Flintridge as its executive director, Maureen Bond resigned last week, leaving those in the numerous service organizations she worked with stunned and saddened by her departure.
CCLCF Board Chair Ara Aslanian said Bond resigned Nov. 7 after taking off three days prior. He broke the news to the full board on Friday and issued a release to the public Monday that highlighted several recent changes at the center.
"Her efforts do not go unnoticed by the board, community members and supporters as she worked to grow our public programs, enhanced activities for seniors and transitioned the center's administrative offices to a paperless system," the release said. "We thank her for all her hard work, and we wish her well as she moves on to new endeavors."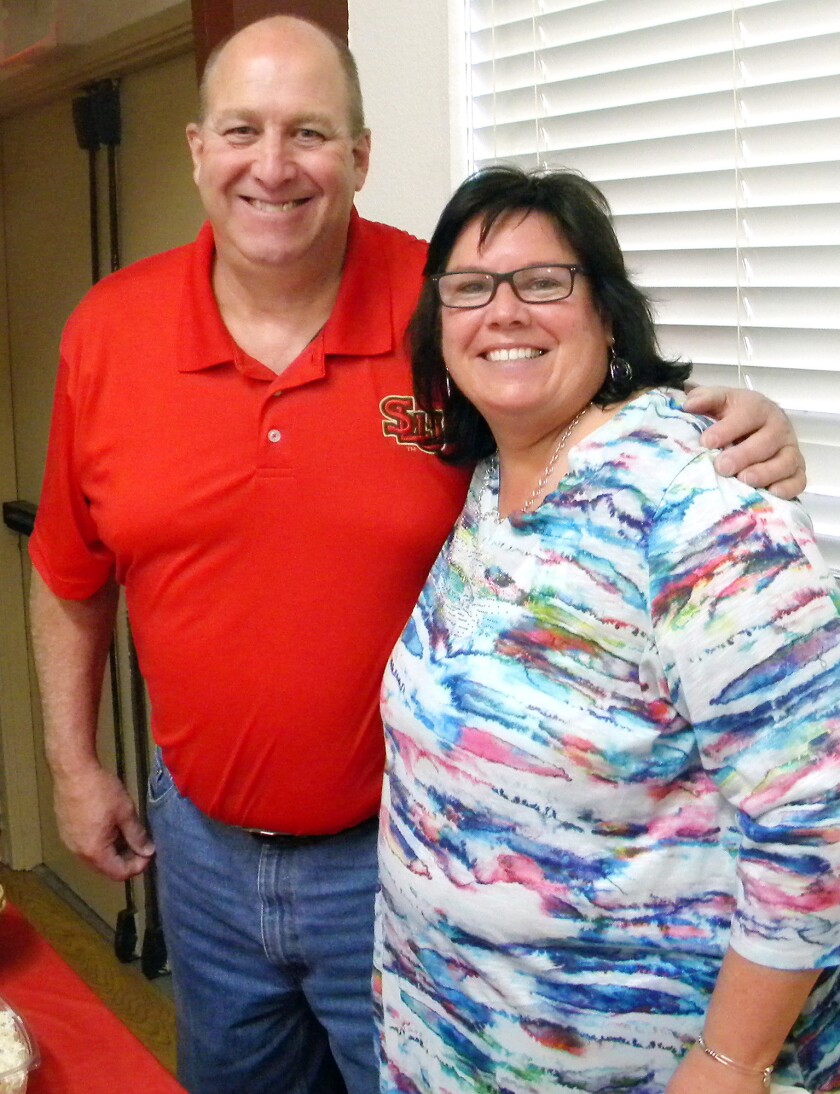 Bond's exit came just three weeks before the Community Center's Thanksgiving Run & Food Drive, the nonprofit's largest fundraiser of the year, and shortly after her Sept. 25 installation as president of Kiwanis Club of La Cañada for 2019-20.
Aslanian said Monday most of the logistics regarding the Thanksgiving Run had already been taken care of and that Bond's predecessor, Deb Jordan, has agreed to handle the remaining details while Community Center staff members pitch in until a new director is hired.
He expects the board will conduct a thorough candidate search for a suitable replacement.
Those who knew Bond through her association with area service clubs, such as the Kiwanis Club and the La Cañada Flintridge Tournament of Roses Assn., said they were somewhat shocked to hear the news.
"I'm sick about it. It's really a big loss," said Kiwanis Club Past President Diane Della Valle. "We were all excited about her being president. Everybody loves Maureen — she is a one-in-a-million kind of person."
Della Valle said Kiwanis' executive board had already planned to meet Wednesday afternoon about another matter and would discuss how to finish out the year in Bond's absence, as the positions of president, president elect and vice president each have a specific slate of duties for the year ahead.
One option is to move everybody up the ladder — something Kiwanis has done in rare situations of vacancy in the past — while another would be to divvy up Bond's duties as president among other members.
Fellow Kiwanis Club Past President Mike Leininger, who also sits on the boards of the Community Center and Tournament of Roses Assn., said he was "absolutely saddened" to hear Kiwanis would be losing an enthusiastic and professional leader.
"We'll carry on and do our best to fill the gaps as we go through this year," he said. "I respect Maureen very much, so I'll just have to go with her decision. We wish her all the best."
In an email to the Valley Sun on Sunday, Bond did not discuss her decision to leave the Community Center post but described her five-year effort to expand programs and offerings for seniors and increase the prominence of events like the Thanksgiving run and semiannual ceramics sales while continuing to make needed facility improvements.
"What I have heard from many in the past years is how I elevated the Center within the community with new respect and a greatly improved reputation," she said. "If you could highlight that in your article, that would do my heart good."
---