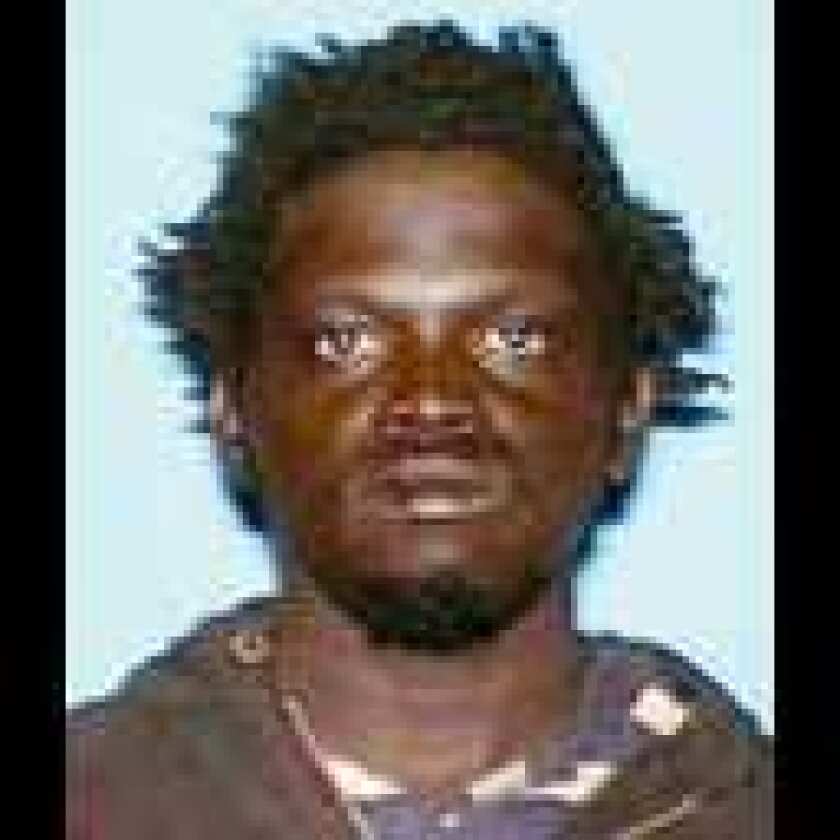 A Los Angeles County Superior Court judge on Monday refused to reduce charges filed against a homeless man who allegedly started the Lady Bug fire in Angeles National Forest just days before the outbreak of the devastating Station fire.
Appearing in a Pasadena courtroom, Babatunsin Olukunle, 26, was held to answer on a single felony charge of recklessly causing a fire of a structure or forest. Superior Court Judge Stan Blumenfeld denied a motion to reduce the charge to a misdemeanor, and set Olukunle's arraignment for Oct. 19.
Originally from Nigeria, Olukunle remains in custody.
The Lady Bug fire ignited on Aug. 20, 2009 at mile marker 36 of Angeles Crest Highway.
"There were two Forest Service employees who saw the smoke, and then saw [Olukunle] feeding the fire," Deputy District Atty. Sean Carney said.
The blaze burned a small patch of brush before being extinguished. The Forest Service employees told Olukunle to stay put, but he disappeared into the forest. He was arrested two months later in Lancaster.
Olukunle's attorney, Katherine Bonaguidi, maintains that his client started the fire in an attempt to cook food. But investigators said no utensils were found at the site.
Investigators questioned him in relation to the Station fire, but no charges were filed against him for that blaze. Started on Aug. 26, 2009, the Station fire burned 250 square miles of forest, the largest in the history of Los Angeles County.
If convicted in the Lady Bug fire, Olukunle faces up to three years in state prison.
---