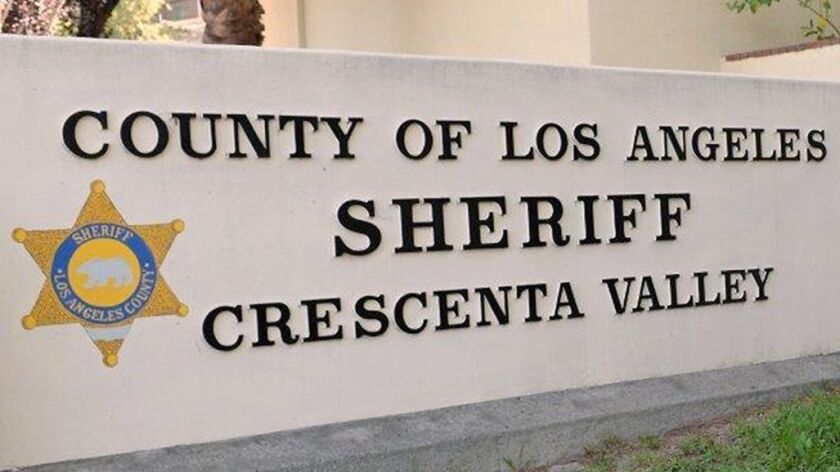 June 3
Burglaries: 4300 block of Bel Aire Drive, La Cañada. Two homes on the same block were the targeted by burglars on the same day. See the full story here.
June 4
Armed robbery: 2100 block of Foothill Boulevard, La Cañada. A masked, white male toting a gun demanded Norco, Adderall and OxyContin from drugstore employees and walked out the door with the goods. See the full story here.
Theft: 4400 block of Chevy Chase Drive, La Cañada. A man who was going door-to-door soliciting pest control services reported that someone stole his Segway, which he'd left at the curb. A resident to whom he'd been making his sales pitch said he thought he saw a red truck make a quick stop on the street during the time the Segway vanished.
Identity theft: 4900 block of Glenwood Avenue, La Crescenta. A man reported discovering during a review of his bank account that someone had made up to eight fraudulent transactions against it between Feb. 14 and March 18. He said neither he nor his wife had authorized the purchases.
June 5
Identity theft: 4400 block of Gould Avenue, La Cañada. A woman reported that on May 3 money had been fraudulently deducted from her checking account.
Burglary: 4200 block of Vista Lejana Lane, La Cañada. A resident who was away from home discovered while checking her home video surveillance camera via an app on her cellphone that a black man wearing a baseball cap, hooded sweatshirt and camouflage pants rang her front doorbell, then, after getting no response, headed to her backyard. Once there, he looked directly into a surveillance camera, then grabbed it and threw it to the ground. The audio was still recording, though, so the woman then heard a loud sound of glass being shattered. About 23 minutes later the suspect walked out of the home via the front door. The break-in occurred sometime between 2 and 7:40 p.m. and the burglar got away with six expired passports, one gold necklace, 50 pairs of gold earrings and 10 handbags.
June 6
Grand theft: El Adobe Lane at Orange Avenue, La Crescenta. A man reported that at about 1:30 p.m. on May 31 while he was picking up his children from Monte Vista Elementary School, someone entered his unlocked 2018 Lexus SUV and stole his wallet, which contained currency, his driver's license and four credit cards.
Attempted fraud: 2100 block of Foothill Boulevard, La Cañada. A woman reported almost being victim of a "found money" scam that unfolded between about 2 and 3:45 p.m. that day. She said she was approached by a petite black female in a parking lot who showed her a bag she'd just "found" at the site. The two opened it and it appeared there was a lot of cash in it. The suspect pretended to call a "lawyer" who supposedly advised her the two of them could keep all the money in the bag as long as they gave him cash to pay the IRS to cover their taxes on the "find." The suspect convinced her prey to withdraw the specified amount from her bank account and the scheme continued until the intended victim realized something was fishy and threatened to call the police if she didn't get her own money back. When she made the report to the sheriff's station she said the suspect at some point during their encounter had sprayed her with a mysterious substance that had left her confused and disoriented.
June 7
Mail theft: 900 block of Regent Park Drive, La Cañada. At 7:35 a.m. a man saw via his video surveillance system a gray Dodge Caravan drive eastbound on Regent Park Drive past his home, then a female could be seen walking to a mailbox on his street, opening it and removing some pieces of mail. She then drove the Caravan down the street. A license plate check initiated by a deputy revealed the vehicle had been sold April 25 and registered to its new owner in Bakersfield.
Vandalism: 1100 block of Fordhook Drive, La Cañada. Sometime between 1 and 4 p.m. someone made a heavy scratch along the driver's side, from front to rear, of a 2014 Toyota Sienna that had been left parked at the curb.
June 9
Burglary: 2900 block of Fairway Avenue, La Crescenta. A man reported that someone shattered the rear passenger window of his 2017 Subaru Outback and stole a new Kate Spade handbag from the back seat. The incident occurred sometime between midnight and 9:30 a.m.
Compiled by Sara Cardine Compiled from reports filed at the Crescenta Valley Sheriff's Station.
---