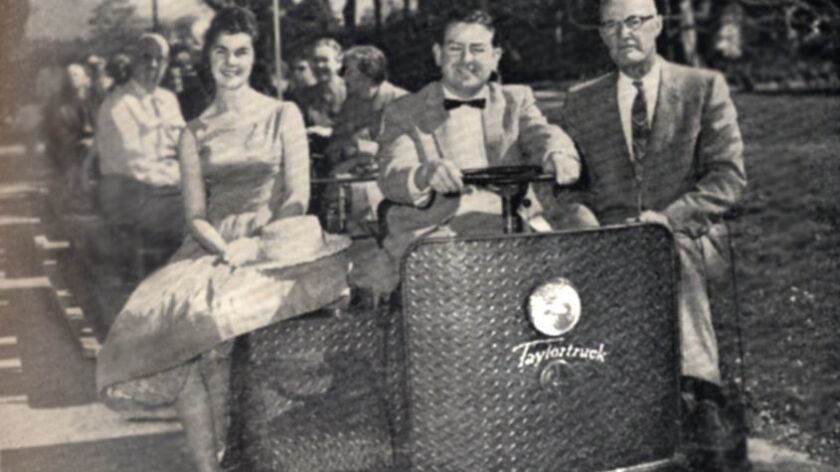 Ten Years Ago
After much debate and after having polled the community, the La Cañada school board unanimously agreed to place a $150 parcel tax on the June 2, 2009 ballot. Board members took note there had been a failed parcel tax attempt five years earlier. "At that time we were asking for $400," said board member Scott Tracy. "We know this time whatever we ask for has to have a '1' in front of it."
Twenty Years Ago
La Cañada voters seeking a change in City Hall elected Anthony Portantino, Deborah Orlik and Jerry Martin to three open seats on the City Council. "The people have spoken and they want the city to go in a new direction," said incumbent Jim Edwards, who lost the seat he'd hoped to retain.
Thirty Years Ago
Pete Magill, who had been a long-distance runner at La Cañada High School in the 1970s under coach Pat Logan, returned to the campus in the spring of 1989 to mentor the track team.
Forty Years Ago
The Crescenta-Cañada YMCA in 1979 sponsored a 12-hour "Disco Marathon" for teens, with all proceeds earmarked for the facility's youth clubs and community service programs.
Fifty Years Ago
A stunning contemporary home set on two acres on a Flintridge hillside property was on the market for $79,950.
Sixty Years Ago
A record-breaking crowd of 24,156 people poured through the gates at Descanso Gardens to attend its weekend-long 1959 Camellia Festival. Of that number, 17,260 arrived that Saturday, far surpassing the previous one-day attendance record of 8,000 that had been set during the 1957 Camellia Festival. Manchester Boddy first opened his estate to the public in March 1950.
Compiled from the Valley Sun archives by Carol Cormaci.
---