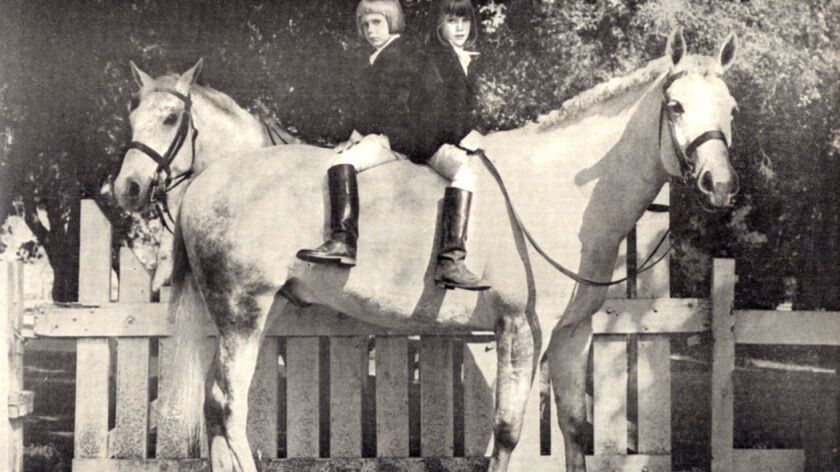 Ten Years Ago
La Cañada High School leading goal scorer Berit Kaesler was voted the 2009 All-Area Girls' Water Polo Player of the Year by the sportswriters and editors of the Valley Sun, the Glendale News-Press and the Burbank Leader. Kaesler scored 69 goals for her team that season.
Twenty Years Ago
Bringing to an end a five-month search, the La Cañada Flintridge City Council voted unanimously to hire Jerry Fulwood, then 52, to serve as city manager. Chosen from a field of 54 candidates, Fulwood came to the city from a post as deputy city manager of Rancho Cucamonga.
Thirty Years Ago
Paradise Canyon Elementary School was selected as one of 234 California Distinguished elementary schools in the spring of 1989. Gloria McGehee-Koel was principal.
Forty Years Ago
Over the objections of residential neighbors, Flintridge Preparatory School for Boys was given a conditional use permit to operate a 610-seat amphitheater at its Crown Avenue location beginning with the 1979-80 school year, when the campus was set to become a coeducational facility.
Fifty Years Ago
Young equestrians were readying for the 48th annual Children's Horse Show at Flintridge Riding Club. To help publicize the show an amusing photo that suggested one horse had two heads and two riders was produced for the cover of the Valley Sun by Academy Award-winning filmmaker Larry Landsburgh and his son, Brian. The senior Landsburgh was known for his live-action animal shorts and feature films, with his favorite subjects said to be horses and dogs. He won an Oscar for his 1961 Disney documentary film, "The Horse with the Flying Tail."
Sixty Years Ago
Several residents living on Alcorn, Palm and Wasatch drives, as well as others in the 1800 and 1900 blocks of Foothill Boulevard, objected to moving the Crescenta-Cañada YMCA from its then-existing location in La Crescenta to a site on the 1900 block of Foothill. Their objections were made at a hearing before the county zoning board in April 1959.
Compiled from the Valley Sun archives by Carol Cormaci.
---