San Marino teen crowned 101st Rose Queen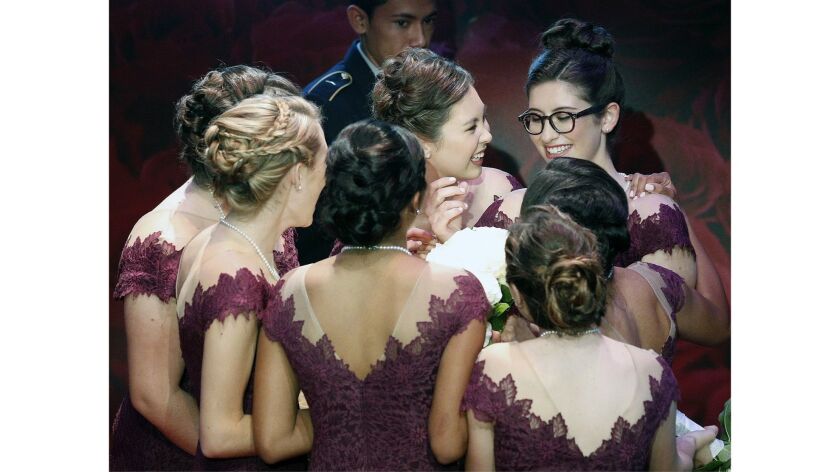 Louise Deser Siskel was named the 101st Rose Queen and was crowned with the sparkling pearl and diamond tiara from 2019 Tournament of Roses President Gerald Freeny during a ceremony held Tuesday night at Pasadena Playhouse.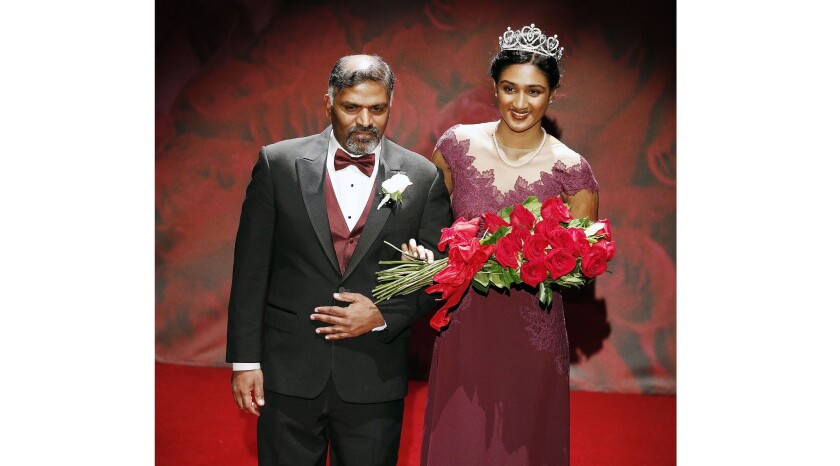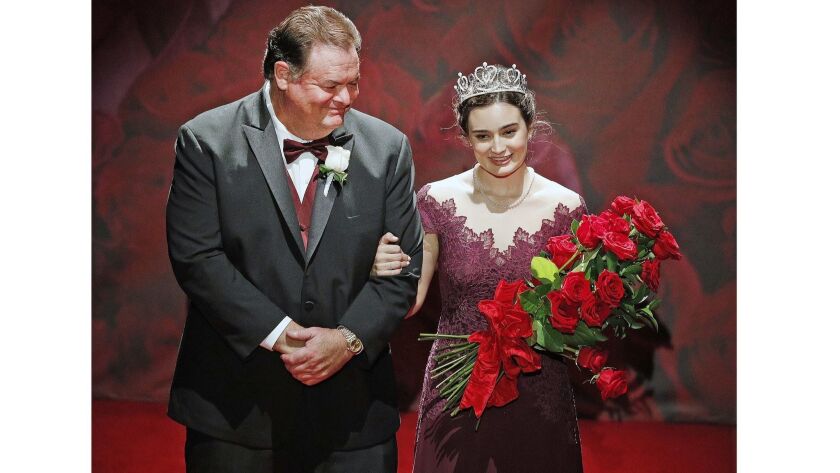 The new Rose Queen, a senior at Pasadena's Sequoyah High School, has, among other activities, been pursuing scientific interests. She is currently conducting breast cancer research at Charles Drew University and her space biology work was funded by NASA Ames. She is the daughter of Charlie Siskel and Abigail Deser of San Marino.
La Cañada Flintridge members of the Royal Court, Princesses Helen Rossi and Rucha Kadam, along with princesses from other area cities — Lauren Baydaline, Micaela McElrath, Sherry Ma and Ashley Hackett — crowded around the new Rose Queen on stage Tuesday, offering their support and congratulations to her.
Queen Louise and her court will reign over the 130th Rose Parade and 105th Rose Bowl Game on New Year's Day.
Twitter: @CarolCormaci
---