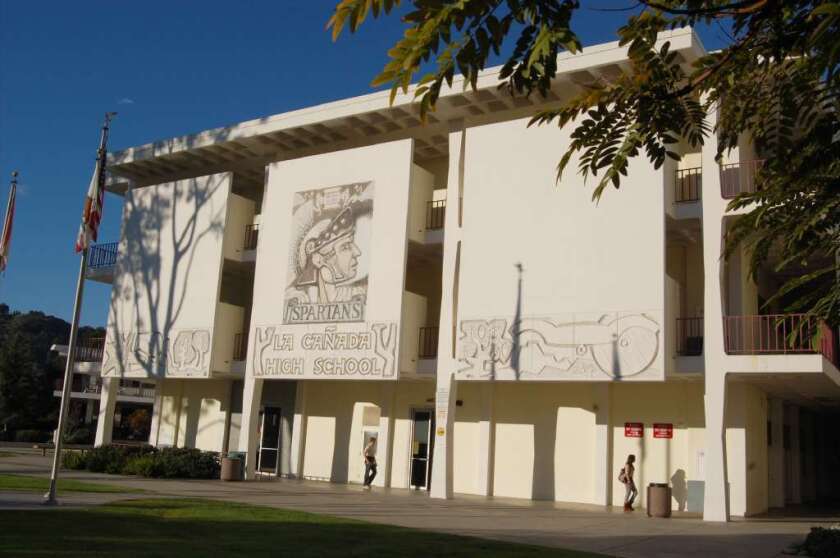 As a La Cañada parent and a lawyer, I believe the lawsuit described in the Nov. 6 article, "Parents of LCHS students expelled from class for cheating file discrimination lawsuit," represents the worst in modern parenting and modern lawyering, and threatens to tarnish an excellent teacher's reputation.
My older son had Bill Lively as an AP Euro teacher. Lively is of fine character. He shows love and respect for his students, and he has integrity.
Atty. Andrea Tytell unleashed a bad-faith lawsuit on behalf of students who cheated on an examination. Tytell bills herself as a lawyer who nobly helps children with special needs. She does a grave disservice to the special needs community by alleging of one of her clients: "J.C. has Attention Deficit Hyperactive Disorder. At times, he can be impulsive and lack consequential thinking. J.C. is a shy young man who, like most teenagers, seeks approval and acceptance from his peers."
She alleges that after he took an examination prior he felt pressured to create a Google document including as many of the exam's questions as he could recall to share with other students who had no yet taken the exam. My younger son has ADHD. While he can be impulsive, creating and disseminating a Google document containing confidential information is not impulsive, it is calculated and dishonest. I deeply resent the efforts by this attorney to defame my son and others with disabilities in an attempt to justify her client's misconduct.
Notably, Tytell does not allege disability discrimination, but racial discrimination. J.C is Korean, as are the students she alleges were punished more severely than white students who opened the Google document. It will be virtually impossible for her to prove disparate treatment of J.C., because he alone created the document. So to obfuscate, she makes the outlandish allegations that Lively and the school seized upon the cheating ring as "an opportunity to sabotage Koreans" as if there is some long-standing animus against Koreans at LCHS.
Good people and excellent public servants (including co-defendants Wendy Sinette, Anais Wenn, and James Cartnal) have had their reputations publicly trashed, and our school district will be forced to spend resources to defend this lawsuit. But deeper damage may be done to our culture, when parents of kids caught cheating do not reinforce the administration's messages that cheating can (and should) have negative consequences, but seek to undermine that message by accusing good people of racism.
I hope the LCUSD administration will stand firmly with Lively and Cartnal, and the community will roundly reject cheaters' bad-faith efforts to play the race card.
Jack Schaedel
La Cañada Flintridge
***
I read the article about the lawsuit against La Cañada High school and the words regarding the teacher involved. I have a daughter who is in the same grade as the students who had this problem, and we have heard much about it.
My daughter is Korean American as well, and she had Mr. Lively last year. She never felt or thought once that Mr. Lively showed biases or racially motivated tendencies whatsoever.
She learned a lot about how to approach a tough subject and learned how hard work truly pays off. She was thankful for Mr. Lively's support and communication through the school year.
We believe this article doesn't tell the true story of the man, teacher and counselor Mr. Lively is. In this world filled with racial biases and bias-driven hate, this man is not a part of the problem but a part of what's good in our community and what we want our children to become.
We felt compelled to share our view because it is unfortunate that the world might view him through this lens of untruth of racial bias and bullying behavior because of this article.
Eugene Joung
La Cañada Flintridge
***
I'd like to celebrate two educators who have made a positive, lasting impact on not just my own boys but on countless students over the years.
When I think of the best individuals my two sons have had the privilege of calling "teacher" at LCHS, Mr. Bill Lively rises to the top. The most effective learning environment is one in which the student has an opportunity to learn and succeed while being challenged; Mr. Lively creates such a space in his AP European history class.
He instills a deep love of learning by encouraging students to think critically. More importantly, he emphasizes educational growth over grades. At the conclusion of the school year, Mr. Lively distributes handwritten letters that detail the students' improvement and contribution in his class. He is a true educator.
Mr. Jim Cartnal is another educator I want to celebrate. He displays care and optimism with our students every day. Two years ago, he oversaw the science fair participants from LCHS and accompanied my older son to the L.A. County Science Fair. At the end of the fair, my son — disappointed that he did not receive an award — was on the stage. Mr. Cartnal walked in front of the stage and gave my son a thumbs-up. This simple gesture immediately brightened my son's disposition.
Mr. Cartnal brings his positivity when celebrating student accomplishments and this in turn improves student life at LCHS.
I'm deeply grateful for the positive impact that Mr. Lively and Mr. Cartnal have had on my sons' high school experiences.
Soo Kim Choi
La Cañada Flintridge

---