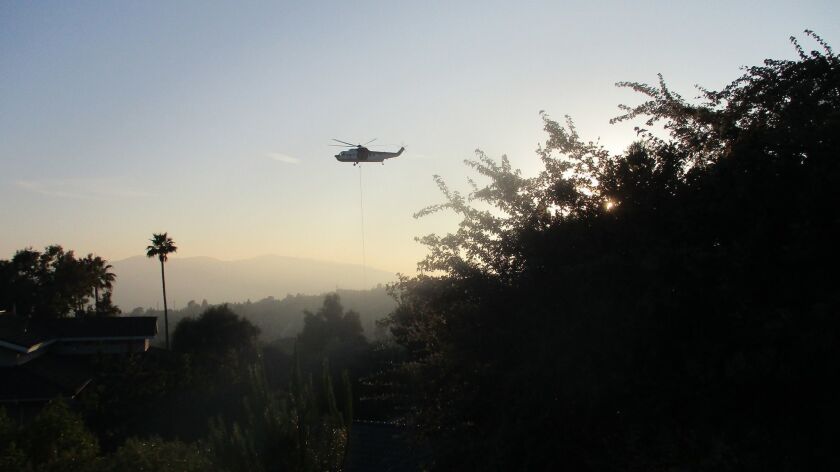 Even at its busiest Angeles Crest Estates, the northernmost development of houses on the left side of Angeles Crest Highway going toward Palmdale, is a quiet place. A few people walk dogs, an occasional car pulls out on to its empty streets.
But on a normal Saturday evening it's more like a very handsome ghost town.
Imagine the shock then when last Saturday a heavy helicopter began circling, over and over again. Dogs barked, peacocks wailed, cats put their paws on their ears.
Everyone had a theory: someone lost in one of the canyons, a serious accident on the main road, an escaped homicidal maniac.
But no, it turned out to be the new system for replacing deteriorating wooden lampposts with shiny new steel ones by slotting the new post into a hole and then padding it in with loose earth. What a change from the heaving and pulling that put the old posts in place all those years ago.
After 10 minutes of hovering, the new pole was standing and a team of half a dozen men were making it secure. The helicopter flew off, quiet returned and all around the houses not a creature was stirring, not even the mouses.
Reg Green's website is nicholasgreen.org.
Support our coverage by becoming a digital subscriber.
---