Paul George, Terance Mann help Clippers fend off Suns
PHOENIX —
Long, languid strides brought Kevin Durant, the 13-time All-Star in all-black, from one end of Footprint Arena's court to a chair at its middle Thursday. A personal highlight reel played on a Jumbotron overhead, and a midday crowd packed into one side of the arena's lower bowl howled at the sight of him.
Durant gripped a microphone in his left hand and tried uttering his first public words as a Phoenix Sun since a trade last week ended Brooklyn's super-team experiment. But a crowd estimated around 3,000, revved up both by a T-shirt toss featuring the franchise's gorilla mascot and the prospect of a long-sought championship, let him go no further, their chants of "KD, KD" forcing the player so often impossible to stop to pause.
He hopes to return from a knee injury soon after the All-Star break, later this month, he said, and when he does, he and teammates Chris Paul and Devin Booker will be accompanied by the pressure he has come to expect being "one of the best players to ever play the game."
"I know how significant a championship is to a franchise and to a city," Durant would later say. "I've been a part of two of those and I'm looking forward to getting back on that road to try to do it again."
"It's a tough trio and it reminds you of the Klay [Thompson], Steph [Curry] and KD, even though CP is a little older now," said Clippers coach Tyronn Lue, who game-planned for Durant in the Finals while in Cleveland. "It's a tough cover, it's a tough matchup, just interested to see how they play, who they share the basketball. But on paper, it looks really good."
And here is where the Clippers come in — literally through the same tunnel through which Durant exited, hours later, running off after a 116-107 victory that leaves them 33-28, fourth in the Western Conference standings. They have not been the West's most consistent team, like Denver. And they are no longer discussed as its most loaded, like Phoenix.
What is impossible to dismiss is that the Clippers, also on paper, and despite months of inconsistency, may yet still look like a dangerous postseason challenger should they integrate backup center Mason Plumlee, Bones Hyland and guard Eric Gordon in their final 21 games.
Kawhi Leonard scored 33 points, Norman Powell added 24, and the Clippers rallied past the Golden State Warriors 134-124 on Tuesday at Crypto.com Arena.
Despite playing without backup guard Norman Powell, whose sore right knee is not expected to limit him when the team resumes Feb. 24, and even with imperfect play for long stretches Thursday, when the Clippers' lead was cut to five with 4 minutes, 51 seconds left, they responded, extending the cushion to 11 in the final minutes to win and tie Boston for a league-high 18 road wins.
Lue entered his postgame meeting clapping, exclaiming "what a way to go into the break!"
"We still got to get better," Kawhi Leonard said. "I don't think we're playing at a championship level yet but you know, we're gradually getting better and we got to keep getting better."
Whether they can challenge the Suns, among other West contenders, hinges heavily on the critical evaluation period for the roster that continued Thursday and will last the rest of the month, as Lue hopes to solve the season-long riddle of who plays best with whom. The starting lineup isn't off-limits. Whomever is playing best will finish games and sacrificing will be necessary, Lue said.
One factor in closing the gap between the team they are and the potential of what could be is "accepting the challenge on a nightly basis," Paul George said. One translation of that is sharpening their point-of-attack defense and evening out the gulf between their highs and lows. Breakdowns have allowed drives into the paint, forced the Clippers' defense to scramble and allowed three-point looks. For the last month, opponents have shot a league-high 42.2% on above-the-break three-pointers, and the third-most accurate mark from the corners, and Phoenix's Josh Okogie continued to take advantage with six three-pointers.
The Clippers also cannot shake moments of carelessness. Twice in the first half were turnovers in which the Clippers threw out-of-bounds passes directly to a Phoenix defender, who immediately scored. Their 10-point lead disappeared; with three minutes still to go before halftime, they had already exceeded their turnover total from all of Tuesday's victory against Golden State.
In two games with their three new rotation players, the Clippers have been buoyed by more balanced rotations, no longer needed to rely solely on "small ball" lineups when center Ivica Zubac — who had 13 points and 12 rebounds, plus assisted on Terance Mann's backdoor dunk that iced the victory — rests, because of the presence of Plumlee. But as the trade activity in the West underscored, success hinges on stars. Leonard missed all eight of his shots in the first half, the first time he'd gone scoreless in any half this season. His first points came on free throws 24 minutes into his night — then scored 11 in his next five. He finished with 16, while George scored 10 of his 26 points in the final quarter.
As part of the Clippers' ongoing roster evaluation, the Clippers have held conversations with buyout candidates such as Russell Westbrook and Patrick Beverley to gauge whether the goals of the players and teams align. For now, those check-ins appear to be more about diligence than imminence, with the Clippers seen as being patient before a move, if any, materializes. Skepticism remains that any available guard would be seen as an upgrade from the options already on the roster. Lue has told Hyland not to turn off his scoring instinct to fit into a ''traditional point guard" mold.
Veteran guard Eric Gordon is back where his NBA career started with the Clippers, learning a new system but ready to play a familiar supporting role.
"There are a lot of ball-friendly guys here," Plumlee said. "I feel like every year somebody does it non-traditionally, so like teams do it without a big, teams do it without different things. I think Bones obviously has shown a lot of playmaking. I think there are plenty guys who are willing to make the pass and that's going to be good."
Lue said he did not believe the buyout discussions swirling around the team had the effect of causing any current Clippers to figuratively look over their shoulders. Meanwhile, every West contender is on watch for Durant's debut on the court this time, in uniform.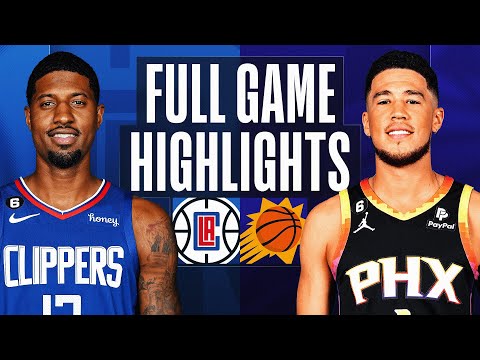 Get our high school sports newsletter
Prep Rally is devoted to the SoCal high school sports experience, bringing you scores, stories and a behind-the-scenes look at what makes prep sports so popular.
You may occasionally receive promotional content from the Los Angeles Times.