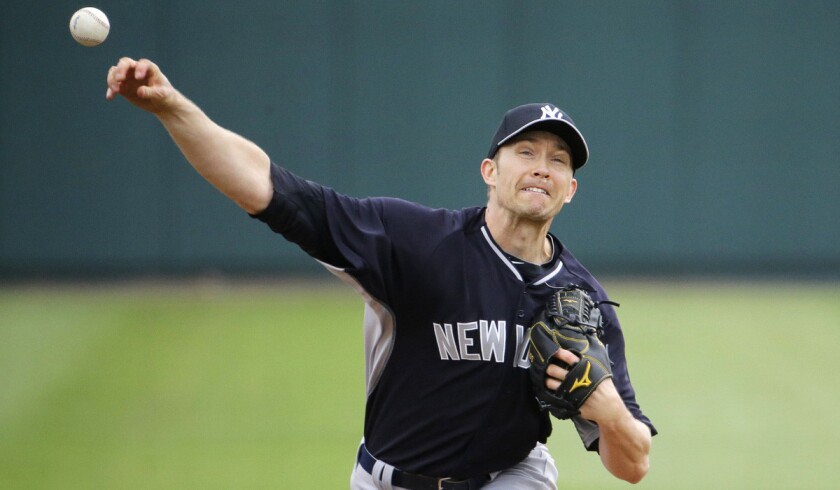 Reporting from San Diego —
Right-hander Scott Baker will be promoted from triple-A Oklahoma City on Sunday to start for the Dodgers in their series finale against the San Diego Padres, Manager Don Mattingly said.
The Times previously reported that the Dodgers were expected to call up Joe Wieland to start in San Diego this weekend. Wieland was scratched from his scheduled start in Oklahoma City on Friday. But it turns out that was so he could start in Oklahoma City on Saturday in Baker's place, not so that he could be called up to the major leagues.
Baker, 33, was in spring training with the Yankees but was released at the end of camp. He was signed by the Dodgers to a minor-league contract.
In his last start at triple A, Baker came within an out of a seven-inning perfect game in the first game of a doubleheader. In three starts for Oklahoma City, Baker has posted a 1.06 earned-run average.
Baker has pitched in 191 career major league games, including 170 starts. He has an earned-run average of 4.25.
To add Baker to the active roster, the Dodgers could move outfielder Yasiel Puig or reliever Joel Peralta to the disabled list. Puig is sidelined with a strained hamstring and Peralta has shoulder fatigue.
The Dodgers will also have to clear a spot for Baker on the 40-man roster.
---