Dodgers win Game 5 with four-run seventh inning, stellar relief by Jansen and Kershaw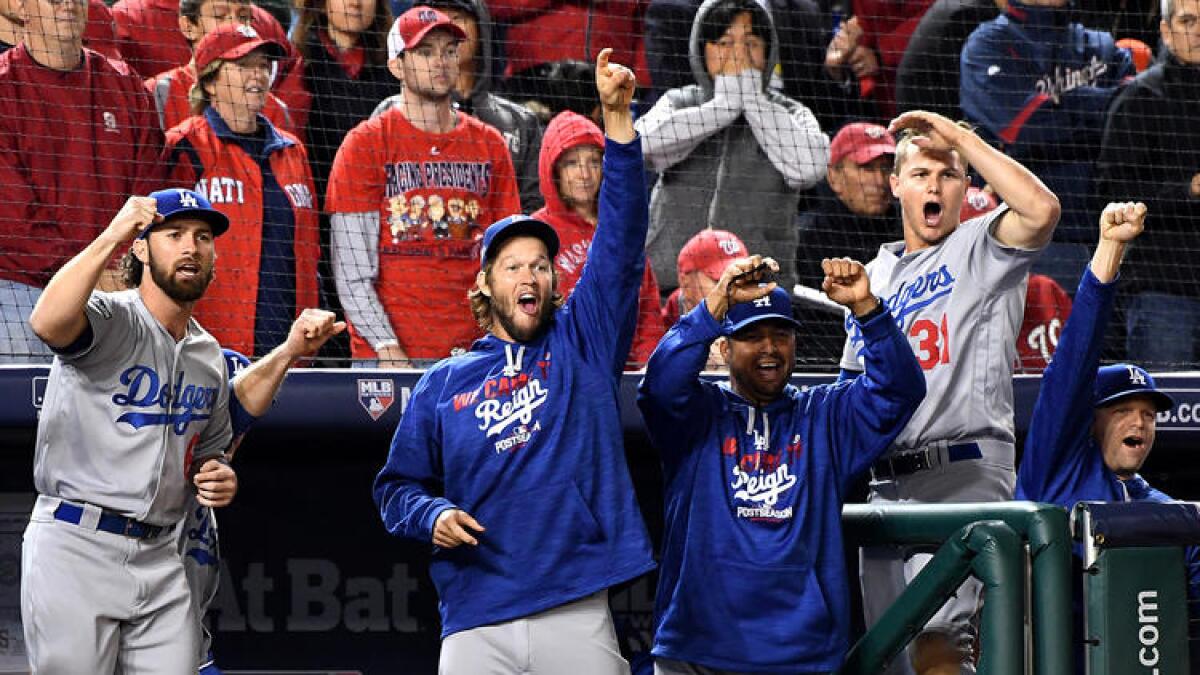 At 12:12 a.m. EDT on Friday, as a game, a series and a season hung in the balance, Clayton Kershaw climbed up the steps of the Dodgers dugout. He walked alone, amid the silence of Nationals Park, toward his team's bullpen. Hours before, his manager insisted Kershaw would not pitch in this game, even as his team fought to advance past the Nationals in the fifth game of the National League Division Series.
Dave Roberts was mistaken.
In the ninth inning of a 4-3 victory, a heart-wrenching game that lasted more than four hours, Kershaw recorded the final two outs. He was pitching on a day of rest, after a 110-pitch, 11-strikeout effort on Tuesday. He could not finish Game 4. But he finished Game 5.
Kershaw entered with two men on and one out. Kenley Jansen had expended himself, throwing 51 pitches to drag the team from the seventh inning into the ninth. Kershaw did not crumble. He erased Daniel Murphy, the Nationals' most accomplished hitter, with a pop-up. When he struck out Wilmer Difo swinging at a pitch in the dirt, the final out recorded on a throw to first base, the entirety of the roster mobbed him.