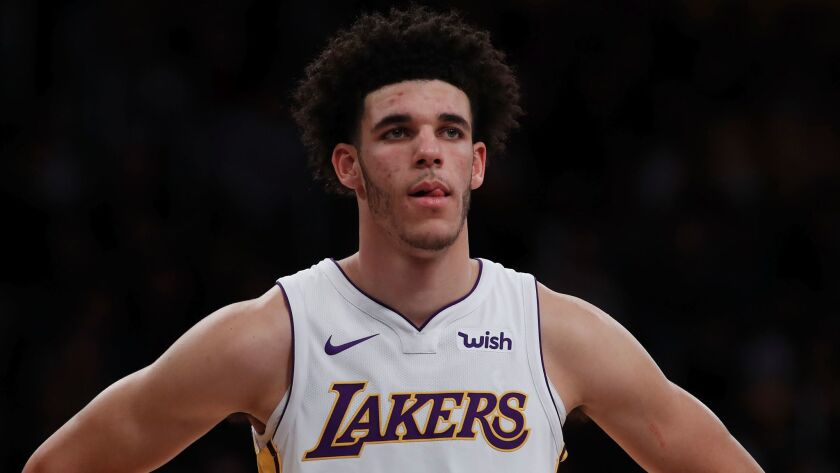 Lonzo Ball remained as stoic as ever after the Lakers' shootaround in Boston as he discussed his brother's arrest in China.
"I'm just trying to focus on the game," Ball said when asked for his thoughts on hearing about the situation.
UCLA freshman LiAngelo Ball was arrested on Tuesday in Hangzhou, China, with two teammates during a team trip to the country. According to ESPN, the players were accused of shoplifting from a Louis Vuitton store. They have been released on bail, but were required to remain in Hangzhou while the rest of the team went to Shanghai.
Lonzo Ball said he has not spoken to his brother or his father, LaVar. His mother and youngest brother, LaMelo, are also in China for the trip.
"I know they are all over there in China taking care of it, so I will talk to them when they get back," Ball said.
While the situation hasn't seemed to affect Ball yet, Lakers coach Luke Walton plans to monitor his rookie point guard and speak with him about it Wednesday.
"Generally, I just like talking about things with the guys," Walton said. "It's important to me to always remember there's a human element to what we do. That's part of being a coach, is helping — especially when you have a young team like we do — is helping young guys through situations. I don't think this will affect him that much, but it could. So I'll make sure that I talk to him and if he needs anything in any situation we'll be there for our guys."
Follow Tania Ganguli on Twitter @taniaganguli
---