LeBron James and Kevin Durant sound off about different free agency matters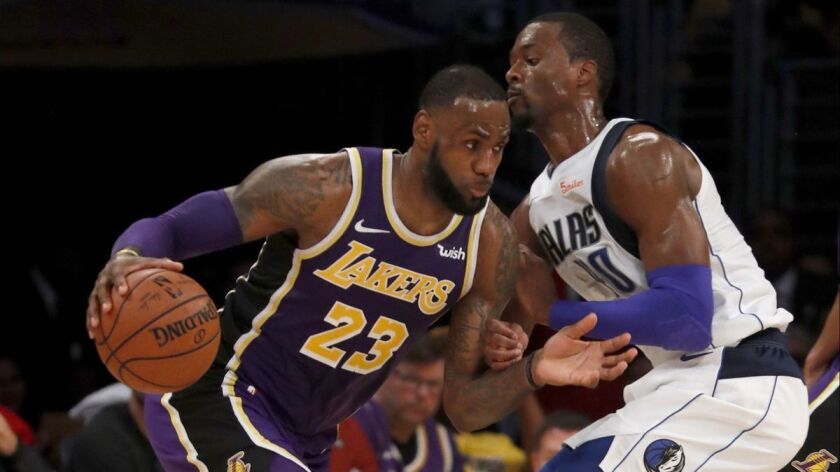 Lakers All-Star LeBron James took to Instagram on Wednesday to object to Dallas reportedly trading forward Harrison Barnes as he played, while late that night Warriors All-Star Kevin Durant was not happy to field questions from the media about free agency and the New York Knicks during a postgame interview.
"So let me guess this is cool cause they had to do what was best for the franchise right???" James posted to his Instagram account regarding the Mavericks trading Barnes to Sacramento, which happened to be the team Dallas was playing. "Traded this man while he was literally playing in the game and had ZERO idea."
James went on to point out that it is hypocritical for teams or fans to be upset with players who might seek a trade.
"I'm not knocking who traded him because it's a business and you have to do what you feel what's best but I just want this narrative to start to get REAL/CHANGE and not when a player wants to be traded or leaves a Franchise that he's a selfish/ungrateful player but when they trade you, release, waive, cut etc etc it's best for them! I'm ok with both honestly, truly am. Just call a [spade] a [spade]!!"
Durant, who reportedly had not talked to the media in nine days since the Knicks traded Kristaps Porzingis to Dallas, was less than jovial during a postgame interview following Golden State's 141-102 victory over San Antonio on Wednesday.
A line of questioning about the New York Knicks and Durant's pending free agency this summer upset him.
"I come here and go to work every day, I don't cause no problems." he said. "I play the right way, or I try to play the right way, I try to be the best player I can be every possession. What's the problem, what am I doing to ya'll?"
When a reporter rephrased the free-agency question, Durant continued to wonder why he had to cooperate.
"Why do I gotta talk to you?" he replied. "Tell me, is that going to help me do my job better? No, I don't feel like talking."
---
All things Lakers, all the time.
Get all the Lakers news you need in Tania Ganguli's weekly newsletter.
You may occasionally receive promotional content from the Los Angeles Times.