ESPN's dropping of 'Baseball Tonight' most nights is a loss for independent sports journalism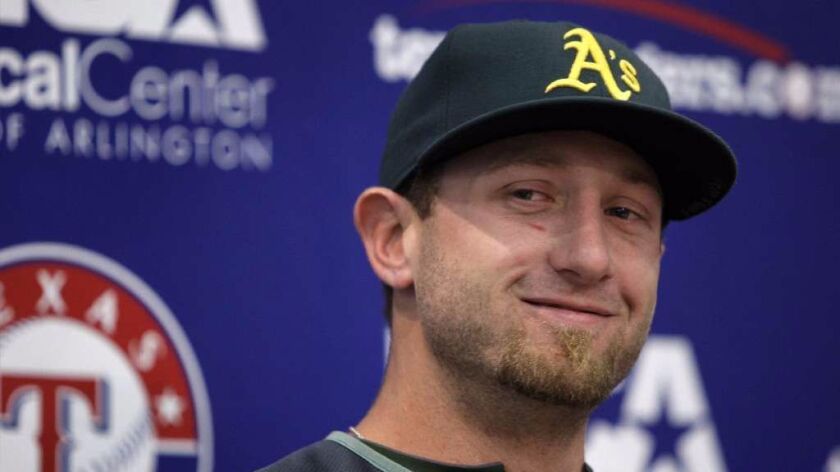 The headline news, and deservedly so: Massive layoffs at ESPN, cost-cutting that cost the jobs of dozens of high-profile reporters and personalities.
Beneath the headline: ESPN is dropping "Baseball Tonight" except for Sundays and special events and adding MLB Network's "Intentional Talk" to its daily ESPN2 lineup.
It's another slippery step toward the loss of independent sports journalism: A league that ESPN ostensibly covers is now providing programming for ESPN.
ESPN liberated a generation of sports fans from having to wait for the last five minutes of the local news to get a highlight or two.
Now, with MLB, the NFL, the NBA and the NHL each airing a network dedicated to its league, and with technology that provides personalized updates direct to your laptop or smartphone, this generation of sports fans has been liberated from having to wait for "SportsCenter" to get around to your favorite team.
And, of course, millions of viewers have used streaming services to liberate themselves from paying the ever-increasing monthly fees that cable companies passed along from ESPN and regional sports networks.
So it would not be surprising for ESPN or another cost-cutting outlet to get more programming directly from the leagues, and from their networks.
Teams are launching their own media outlets as well, with the Dodgers at the forefront. The Dodgers own a television station (SportsNet LA, with 24/7 Dodgers coverage) and a radio station (AM 570, in partnership with iHeart Radio), and the team website features content from a beat writer, a publications editor and a social media manager. SportsNet LA cameras trail players wherever they go, with exclusive behind-the-scenes access.
The ESPN layoffs included Dodgers beat writer Doug Padilla. The number of Dodgers or MLB employees covering the Dodgers on site every day exceeds the number of independent media outlets that do so.
MLB is concerned about similar trends in all of its markets. Sure, the league is delighted by how successful its move into new media has been — so successful, in fact, that the NHL basically outsourced its digital operations to MLB's technology spinoff. And, yes, MLB wants a daily baseball show on ESPN, even if the league has to provide the show.
At the same time, MLB values independent media, and not just for the credibility inherent in holding teams and leagues accountable — on trades and signings, to be sure, but also on such issues as ticket prices, minority hiring and marketing young stars.
MLB teams have more tickets to sell over the course of a season than any other league in the world, and league officials believe that business requires outreach beyond the die-hards that are the natural audience for team-controlled media, including Facebook pages and Twitter feeds.
In the narrow sense, there might not be that much difference between "Baseball Tonight" and "Intentional Talk," in that both shows are talking baseball. It's a warning, though, that the changing economics of the media business and the advent of media outlets run by teams and leagues has brought us one day closer to a possible future where all you see is what the teams and leagues want you to see.
Follow Bill Shaikin on Twitter @BillShaikin
---
Get our high school sports newsletter
Prep Rally is devoted to the SoCal high school sports experience, bringing you scores, stories and a behind-the-scenes look at what makes prep sports so popular.
You may occasionally receive promotional content from the Los Angeles Times.