Top Headlines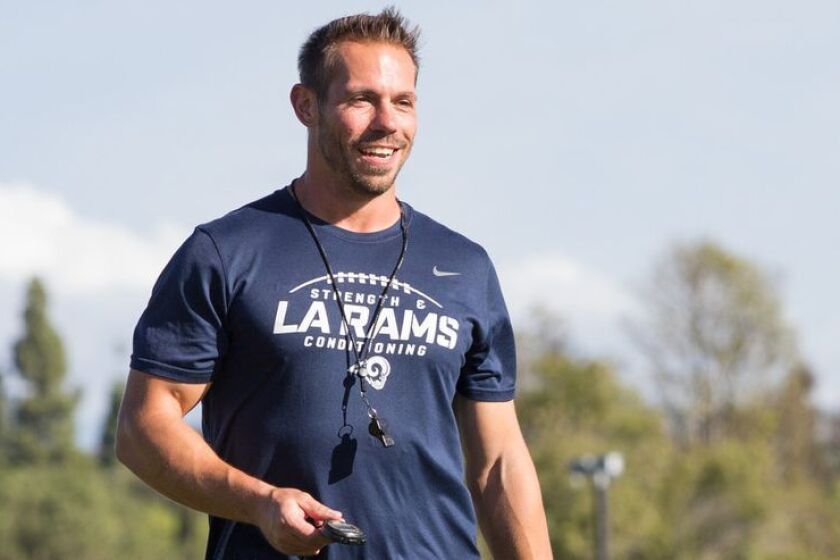 After nearly three days of jury selection, the trial for Ted Rath, the Rams' director of strength training and performance who pleaded not guilty to three counts of misdemeanor sexual battery, began Friday in Ventura County Superior Court.
Perched on a ladder next to a handball court, David Long carefully painted a large maize-colored "M" on the wall.
As he does when coaching Rams players, special teams coordinator John Fassel bent his knees, got into an athletic position across the line of scrimmage and prepared to offer instruction and encouragement to an individual preparing to run past him.

Two seasons ago, quarterback Blake Bortles played in the AFC championship game, falling one victory shy of leading the Jacksonville Jaguars to the Super Bowl.

In a move to address cornerback depth beyond the upcoming season, the Rams on Thursday signed Troy Hill to an extension through 2020, the team announced.

During a trip to Hawaii this month to conduct a free youth football camp, Rams cornerback Marcus Peters made a guest appearance as a weatherman for a local television newscast.

For the first time since he was a rookie, Clay Matthews must spend the offseason acquainting himself with a new team.