So many things wrong with Qatar World Cup 2022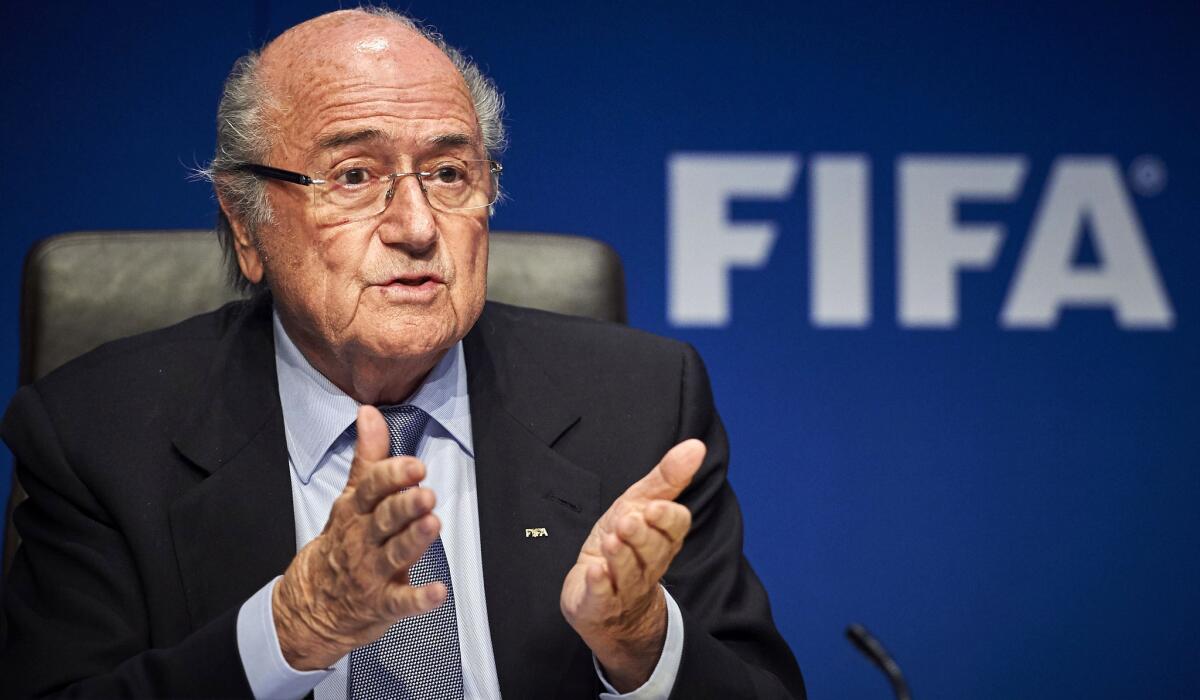 So FIFA has decided to move the 2022 World Cup from the summer to the Northern Hemisphere winter to avoid daytime temperatures in Qatar that regularly hover around 106 degrees.
Well, good for them.
Of course if they had simply consulted an almanac — or even a thermometer — before voting to place the tournament there 4 1/2 years ago, a lot of trouble could have been avoided.
Instead, the majority of the world's major soccer leagues will now have to figure out how to reschedule the heart of their seasons to accommodate the first winter World Cup.
But that's the least of the troubles with a Qatar World Cup. All the hand-wringing about the schedule change is actually overshadowing a number of far more serious problems with the 2022 event.
Let's start with the costs, which some analysts have put at $220 billion. Remember Brazil and the exorbitant spending that drove protesters into the streets? That World Cup cost more than $11 billion, making it the most expensive tournament in history.
Qatar will cost 20 times that much.
Turns out $220 billion doesn't buy what it used to, though. And that brings us to the next problem: deplorable labor conditions.
According to Amnesty International, work on many World Cup facilities is being done by migrants whose employers have withheld pay, housed them in squalid camps and seized passports to keep them from leaving. The government, under pressure from FIFA, promised to investigate and make the necessary changes, but a recent story by the Canadian CBC website quoted an Amnesty researcher as saying "practically nothing" has changed.
Some estimates say, on average, one laborer dies nearly every day on a World Cup site, where they work as many as 100 hours a week in temperatures even FIFA concedes are too hot to kick a ball around.
And that's not the only human rights problem in Qatar.
The World Cup is supposed to be the world's tournament — hence the word "world" in its title. However not everyone in the world is welcome in Qatar, which has strict laws against homosexuality. (Russia, which will play host to the 2018 tournament, has stopped just short of banning homosexuality but has adopted draconian laws against pro-gay statements.)
No problem, said FIFA President Sepp Blatter, who advised gay soccer fans to simply refrain from having sex while in Qatar.
It's a big problem, said Galaxy defender Robbie Rogers, a former U.S. national team player and the first male athlete in a major U.S. professional team sport to come out as gay.
"If you look at the next few World Cups they are in places where, if I were to go, I would possibly be imprisoned or beat up. It is pretty ridiculous," Rogers told England's Sky Sports.
"There is going to be a number of gay fans that will go to watch the sport. There is going to be another gay footballer. It is an issue that needs to be spoken about and discussed with FIFA because every player should feel safe when they go to a World Cup."
That presumes FIFA cares about the players. But there is little evidence of that.
Would it have placed the tournament in one of the hottest countries on the planet if the players' health was a concern? Would it have mandated that this summer's women's World Cup in Canada be played on artificial turf if the players' well-being was a concern?
Which brings us to perhaps the biggest problem with a Qatar World Cup — and the one that explains how we got into this mess in the first place.
Corruption.
It's a term that has long been synonymous with FIFA. But the allegations of bribery and fraud associated with the voting for the 2018 and 2022 World Cups were astonishing even by FIFA standards.
David Triesman, the former head of England's football association and the country's point man behind its bid for the 2018 tournament, told the Guardian newspaper that FIFA executives asked for everything from knighthood to $3.6 million to build a school in exchange for supporting England's bid.
England said no.
After years of looking the other way, FIFA was eventually shamed into investigating the vote process, and the probe, directed by U.S. lawyer Michael Garcia, reportedly found evidence of corruption. Yet FIFA released nothing more than a heavily edited summary that basically cleared itself.
Garcia, the ethics investigator, immediately resigned in protest of the unethical behavior, an irony that was lost on FIFA.
So go ahead, FIFA, play the games in the winter. You still won't be able to avoid the heat.
Twitter: @kbaxter11