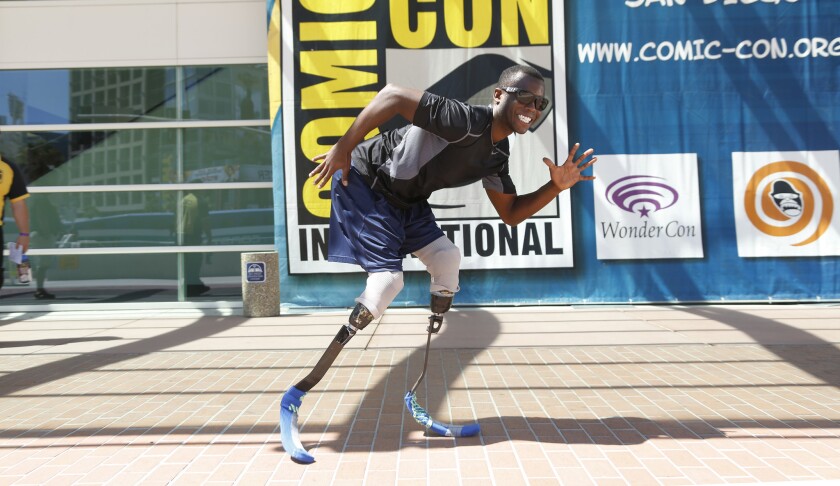 Blake Leeper, one of the top paralympic sprinters in the world, has been banned for a year for a doping violation.
The U.S. Anti-Doping Agency announced Monday that Leeper had been sanctioned in response to a test last summer that found a byproduct of cocaine in his system.
Officials do not believe that the 25-year old athlete had used cocaine to enhance his performance.
"I made a mistake and I am deeply sorry for my behavior and for letting all the people who believed in me down," Leeper said in a statement Monday evening. "I am taking full responsibility for the bad choices I have made in my life."
"If I can overcome the monumental obstacle of being born without legs to become a world-class athlete, I can overcome my mistakes and become a role model Olympian which I am working hard to prove in Rio. I apologize to my fans, sponsors, friends and family and I am grateful to have this opportunity to prove that anything is possible with or without legs."
Because the ban is retroactive to last June, Leeper will regain his eligibility in time to attempt to qualify for the 2016 Summer Paralympics in Rio de Janiero.
---