You'll find eclectic L.A. tours like these only at offbeat Atlas Obscura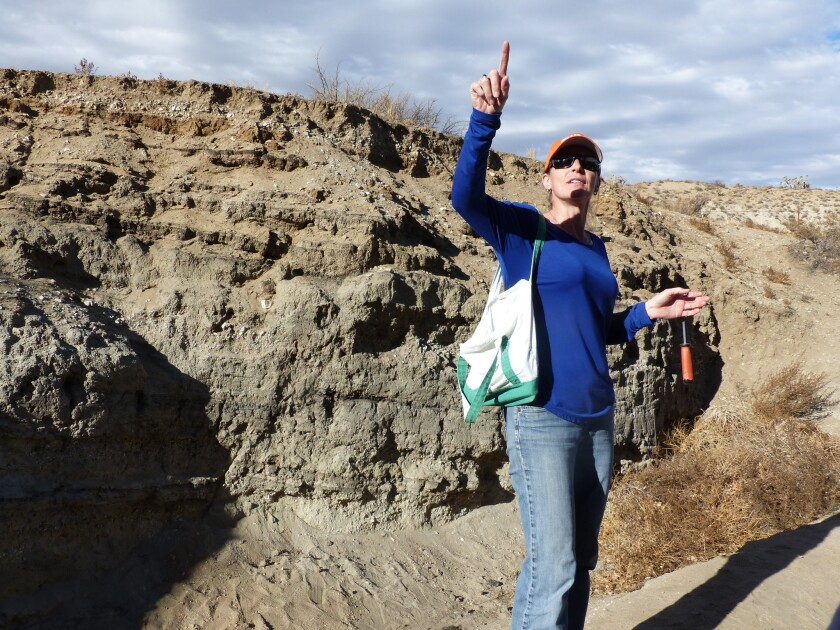 Out-of-town guests arriving this holiday season? Looking for something offbeat to do with them? Well, Atlas Obscura may be going your way.
The website offers up quirky stories and a collaborative project, which, in its own words, depends on "our far-flung community of explorers (like you!) to help us discover amazing, hidden spots, and share them with the world."
In a handful of cities – including Los Angeles, naturally – the group basically coordinates eclectic tours, often narrated by local specialists. San Francisco, Seattle, New York and Chicago offer itineraries too, as well as international destinations like London and Paris.
Ever wonder how candy canes are made? Dying for a tour of the art at Forest Lawn cemetery? Curious about the "radical roots of skate, surf, and street art culture in Venice Beach"?
All of these are coming up in December in Southern California, with price tags ranging from $18 to $35.
Recently, I hopped aboard a bus for a tour called the San Andreas Scavenger Hunt. It entailed:
--getting oriented at Caltech's Seismo Lab as well as checking out a fault scarp in San Fernando and a fault vista point in Palmdale;
--touching the fault layers in Pearblossom and a fault gouge in a road cut near Big Pine; and
--finally reaching a fire-scarred, fault-created sag pond in the Cajon Pass.
All were patiently explained by our exactingly precise guides: U.S. Geological Survey research geologist Kate Scharer, system administrator Stan Schwarz and Caltech staff seismologist Jennifer Andrews.
Take-away reminders from my tour: The massive San Andreas cuts across a lot of our region's rail, aqueduct and highway routes. Also, after all this fault viewing, seriously think about supplies if a quake hits. These experts advise, at minimum, stowing seven to 10 days of water per person.
Oh, and about those quirky stories, who could resist this one: "In 1918, California drafted children into a war on squirrels. There were over 100,000 casualties."
Info: Atlas Obscura
ALSO
Fathom brand's social impact cruises to end next summer
It's no small world after all. Hong Kong Disneyland to add two new themed areas in $1.4-billion project
Hike and explore Utah's 'Mighty 5' national parks on this 10-day tour
Batter up... in Las Vegas? Yes, indeed. Here's your chance to see the world champion Chicago Cubs play ball in Sin City
---
Get inspired to get away.
Explore California, the West and beyond with the weekly Escapes newsletter.
You may occasionally receive promotional content from the Los Angeles Times.